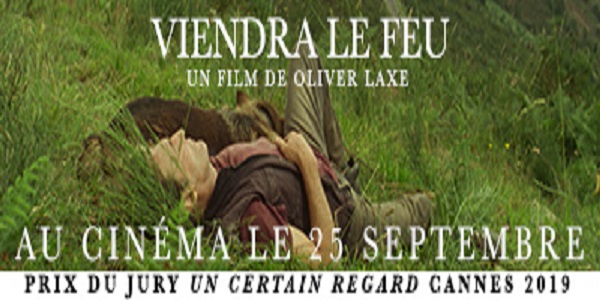 Viendra le feu; Credit: Tarantula Luxembourg
Luxembourg co-production "Viendra le feu" ("Fire will come") is coming to cinema screens in the Grand Duchy next month; the film is scheduled for release on Wednesday 25 September 2019.
Spanish filmmaker Oliver Laxe's "Viendra le feu", which is currently being shown at various international festivals, was co-produced by Tarantula Luxembourg, Miramemira and Kowalski Films (Spain) and 4a4 Productions (France). The third feature film by Oliver Laxe benefited from support from the Luxembourg Film Fund, AGADIC (Spain), the CNC (France) and Eurimages.
After a world premiere at the "Un Certain Regard" section at the 2019 Cannes Film Festival, where the film won the Jury Prize, "Viendra le feu" has brought great visibility to Luxembourg thanks to a world festival tour (Munich, Karlovy Vary, Moscow, Jerusalem, Melbourne, Helsinki, San Sebastian, London, Busan and many more to come).
The film tells the story of Amador Coro who was convicted for starting a fire. When he comes out of prison, no one is waiting for him. He returns to his village nestled in the mountains of Galicia where his mother Benedicta lives with their three cows. Their lives flow slowly, at the peaceful pace of nature. Until the day a fire comes to devastate the region.
The film was shot in the summer of 2018, in Galicia, land of the director's ancestors, where the team accompanied the firefighters on the ground.
"Viendra le feu" will be screened, in the Galician language with French subtitles, in Luxembourg cinemas from 25 September 2019.