About Luxembourg
About Luxembourg
THE GRAND DUCHY OF LUXEMBOURG IN ONE PAGE!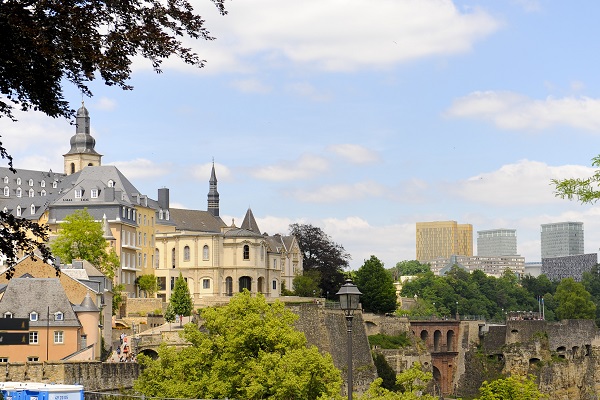 One of the world`s best kept secrets (like the local Diekirch and Bofferding Beers)!
Statistics:
Population: 590,667 (1 Jan 2017): up from 576,247 on 1 Jan 2016. Planned to reach 1 million by 2060. Average age 39.3, (EU average 42.4).
Foreigners: 47.7% of population, of whom most are Portuguese (16.4%) and French (7.5%), followed by Italian (3.6%) and Belgian (3.4%) – also 4.4% ex-EU
Surface Area: 2.586 km2 (approx. size of Derbyshire UK, Rhode Island USA)
Budget/Debt (2016): €13 billion. Debt 24% GNI. Deficit 2015 0.6% GNI. Triple A. €13 billion. Debt 24% GNI.
GDP: Luxembourg recorded a Government Budget surplus equal to 1.60% of the country's Gross Domestic Product in 2016. Government Budget in Luxembourg averaged 1.89% of GDP from 1995 until 2016.
GNI 2016: + 4.2%. 2017 est. + 5.0%
GNI per capita/PIB: 45% above EU average (residents only); PIB 2011: +1.7%
Competitivity: 20th WEF rankings 2017, an increasing problem for future
Inflation: 1.9% p.a. (August 2017), (EU1.6%, EZ 1.3%)
Property: 73% residents property owners.
Minimum salary €1,998.59 per month for unqualified adult workers; €2,398.30 per month for qualified employees (index 794.54; January 2017) – both for 18+ (highest in EU). 40 hours /week.
Non-resident workers: 180,223 (45% of total workforce of 399,968; Mar 2017) made up of 44,001 (BE), 43,701 (DE), 92,521 (FR) – see graph
Unemployment rate: 6.1% (June 2017); (EU average 7.7%, EZ average 9.1%) – see graph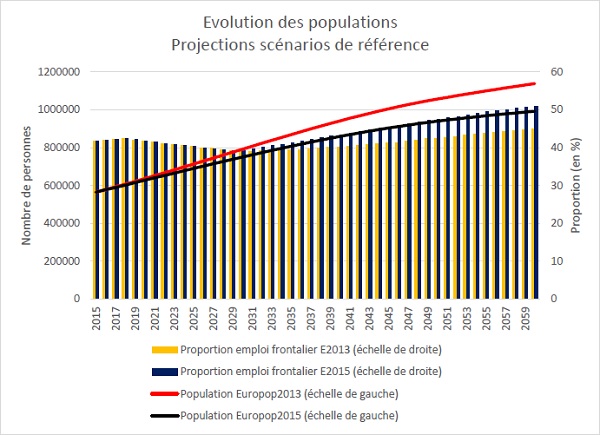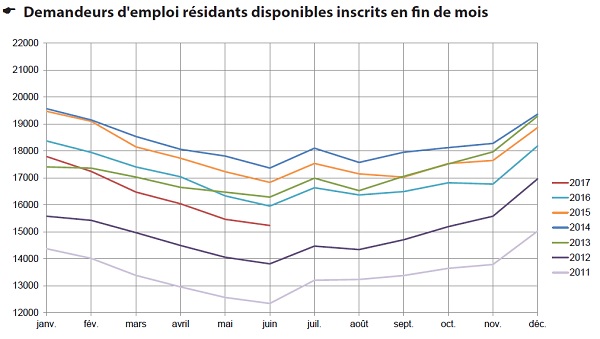 Government
Constitutional Monarchy since 1815
Grand Duke Henri and Grand Duchess Marie Thèrese since 2000.
Prime Minister Xavier Bettel since December 2013.
Coalition Government of Liberal, Socialist and Green parties. Next national elections in October 2018.
Single Chamber Parliament elected for 5 years in 2013. 60 MPs
Founder Member of European Union 1957. Capital city: LUXEMBOURG (Pop.110.000)
Economy and Taxes
Luxembourg is hub of La Grande Region of 11.2 million people (Saar, Lorraine, Rhein-Palatinat, Wallonie ). Multimodal logistics freight hub for air, rail, fluvial, trucks.
25% of GNI is Financial Services – banking, fund management, insurance, etc.
Banking secrecy: for residents only. Automatic information exchange within EU for non-residents´ bank data. 142 Banks.
EU is largest employer after the State – circa 15,000, provides solid economic base. The Luxembourg state is the largest employer with 26,720 staff on its books at 1 January 2017. The Ville de Luxembourg has 3,996 staff employed.
Largest private sector & semi-state employers: 1. Group Post Luxembourg (4,350); 2. Groupe CFL (4,170) - railways; 3. Groupe ArcelorMittal (4,160) - industry; 4. Groupe Cactus (4,030) - retail; 5. BGL BNP Paribas (3,700) - finance; 6. Groupe Dussmann Luxembourg (3,650) - cleaning services; 7. Goodyear Dunlop Tires Operations SA (3,410) - industry; 8. Groupe PricewaterhouseCoopers (2,840) - tax, audit, consulting; 9. Luxair SA (2,630) - air travel; 10. Fondation Hôpitaux Robert Schuman (2,210) - medical care.
Economic sectors: Media (RTL, SES Astra, film production), steel (Arcelor Mittal), tyres (Goodyear), consulting (PWC, KPMG, EY, Deloitte); others: Cargolux, Amazon, Skype, Du Pont Nemours, Guardian glass…
Standard VAT 17% (lowest in EU), cheaper petrol, alcohol, cigarettes, no TV licence, no wealth tax, no inheritance tax (direct heirs), average income, corporation taxes.
Lifestyle
Official languages: Luxembourgish, French and German.
Schools: EU (European Baccalaureate), British (St George's - offer GCSE / A-levels), International (ISL - International Baccalaureate), French, in addition to good national schools, some of which now also offer GCSE / A-level curriculum (Lycée Lucius) and the International Baccalaureate (Athenée).
Multinational and easy lifestyle of high standard for majority. Low crime rate.
Excellent but expensive housing, restaurants, wines, vibrant nightlife, walking, cycling
Transportation: 2 hours from Paris (TGV), Brussels, Strasbourg, Koln. Important Ryanair hubs at Hahn (D) and Charleroi (B).
Luxembourg Old City Fortress, a UNESCO World Heritage Site since 1994.
World class Philhamonie concert hall, theatres, cinemas, good healthcare. Pompidou Centre and opera in Metz (F).