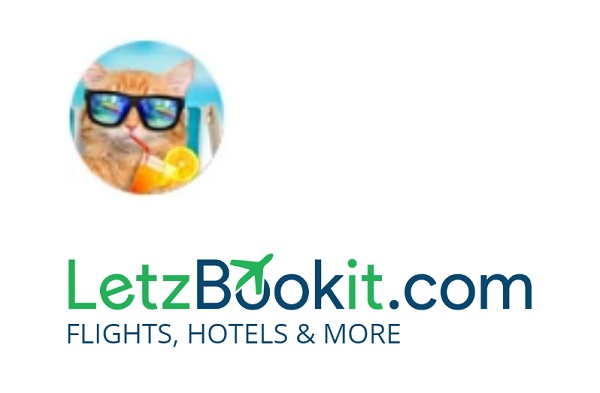 Credit: LetzBookit.com
TravelPro American Express GBT Luxembourg, a member of the SLG group and a partner of the global American Express GBT network, has announced the launch of its new "Made in Luxembourg" leisure travel booking platform: LetzBookit.com.
This international marketplace aims to offer customers a new travel experience by combining the simplicity of online booking, the best price and human interaction, through the efforts of a team of Luxembourg-based experts. The new platform can be used to book flights, hotels, car rentals and other services online.
"Until now, we were specialists in business travel, a sector that came to a sudden halt during the pandemic. We therefore had to reinvent ourselves and look for new development opportunities which materialised with the launch of LetzBookit.com", explained Gianni Pietrangelo, Chief Executive Officer (CEO) of travelPro American Express GBT Luxembourg. "Today, we think outside the box by offering the most complete experience possible. In addition to the distribution systems (GDS) that all travel agencies have, we offer much richer content, flights and hotels around the world, with ancillary services, on a platform at the cutting edge of new technologies, to the delight of future passengers. The sky has never been so close and blue".
Well aware of the international tourism market and customer demand, travelPro American Express GBT Luxembourg has devised what it believes to be an easy-to-use reservation system, which allows customers to receive precise information on the availability of flights, hotels and additional services, with their prices in real time.
"During the pandemic, travellers were faced with many difficulties related to the management of their online reservation (cancellation, postponement, refund, etc.), not to mention the sanitary conditions of entry and often without finding the right contact person to answer their questions", said Joëlle Weber, Chief Operating Officer (COO) of travelPro American Express GBT Luxembourg.
Based on this observation, the travelPro American Express GBT team has developed a hybrid model. "Via our online platform 'LetzBookit.com', users and 'travelPro friends' can book their trips in real time. In addition to benefiting from the best conditions of the moment, customers benefit from the service of experienced agents who can assist them at any time, in any situation and regardless of the difficulty", noted Claudio Rocchio, Digital Marketing Manager at travelPro American Express GBT Luxembourg.
"If you have a question, request for information or additional service, our Travel Arr'angels will be happy to help you before, during or after the finalisation of your reservation thanks to their knowledge and expertise of travel. This is a major point that differentiates us from our competitors. You will never again find yourself alone with a problem related to your trip", added Mirko Persuric, Head of Sales & Marketing at travelPro American Express GBT Luxembourg.
From its launch, LetzBookit.com aims to reach a Luxembourgish and international clientele. The platform is already available in seven languages ​​and allows customers to compare and book flights with 1,250 airlines, with a choice of more than 1.5 million hotels and car rental offers worldwide. It also offers its customers associated services such as transfers from their home to the airport and arrangements for renowned sporting events.