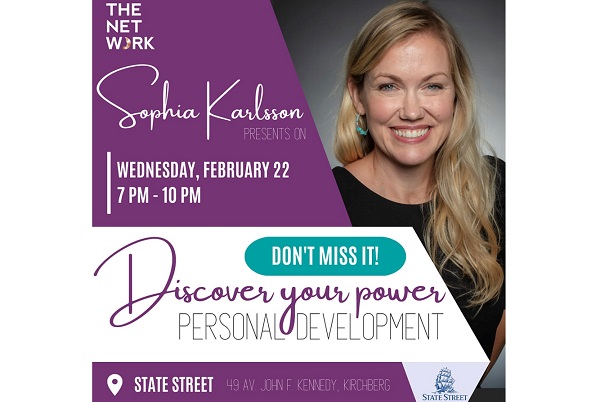 Luxembourg-based international professional women's association The NETWORK has announced that it is organising a personal development event called "Discover Your Power" at State Street in Luxembourg-Kirchberg on Wednesday 22 February 2023 at 19:00.
During this event, Sophia Karlsson, a human experience consultant, keynote speaker and certified coach, will give attendees a basic understanding of different working styles and behaviours within a team. Participants will also learn about their natural strengths, limitations and blind spots.
Drinks and snacks will be served during the networking part of the event.
This event is free for The NETWORK's members. For non-members, the cost is €20. Further details, including registration, are available on Eventbrite.