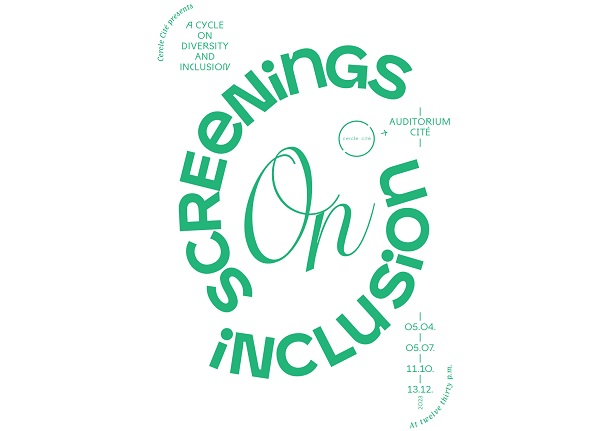 Cercle Cité in Luxembourg-Ville has announced that it is organising a series of screenings on the subject of inclusion.
This series will show short films and films by artists, which will address various aspects of inclusion, accessibility, integration and discrimination in a philosophical and original way.
According to Cercle Cité, these topics are highly debatable in a society that on the one hand is becoming increasingly aware of the subject of identity and diversity, but which nevertheless faces difficulties in adapting to this new awareness.
For this series, Cercle Cité has chosen to collaborate with local actors whose activities touch on these issues, namely Rosa Lëtzebuerg asbl and the CinEast Festival.
All screenings will take place at the Auditorium Cité at 12:30. Entry is free, subject to availability (no registration necessary).
The first film to be screened, on Wednesday 5 April 2023, is Army of Love. In this 2016 film, Alexa Karolinski and Ingo Niermann tackle the questions of fairness and accessibility to love and affection in society. The docufictional video is a partially utopian proposition framed by conversations questioning the principles of love and justice. The 40-minute film is not recommended for children under the age of sixteen. It will be screened in German and English, with English subtitles.
Cercle Cité will then screen Oskar Rosetti's 2015 film Je crie ton nom (I Scream Your Name) on Wednesday 5 July 2023, on the occasion of Luxembourg Pride Week and in collaboration with Rosa Lëtzebuerg asbl. The 26-minute film is about Nicolas, who lives in a home for elderly people and gets increasingly bored day by day. To escape his loneliness, he calls gay chatlines in the evenings. When Daniel, a new resident, moves into the home, his life is thrown into disarray. The film touches upon the subject of (homo)sexuality and ageing today. It will be screened in French, with English subtitles, followed by a discussion (in French) between the director and Tom Hecker, President of Rosa Lëtzebuerg asbl, with the participation of GERO asbl.
On Wednesday 11 October 2023, Cercle Cité will screen two short films, Tempo Home (2022) by Kamil Bembnista and Written/Unwritten (2017) by Adrian Silisteanu, as part of the CinEast Festival. The short films are linked by the theme of exclusion from the social majority, due to status (refugees) or belonging to a minority (Roma community).
Tempo Home asks the question of whether it is possible to feel at home in a temporary place. This documentary follows Leila, Amir and Baqir who are refugees living in the temporary camp at the former Berlin-Tempelhof airport. The 20-minute film is in Arabic, German and English, with English subtitles.
Written/Unwritten is about a Roma couple who find out their underage daughter has just given birth. However, the girl cannot leave the hospital and is in danger of being blocked due to a problem with identity documents and administrative procedures. The 19-minute film is in Romanian and Romani, with English subtitles.
Last on the programme is the screening of Fashions on Wednesday 13 December 2023. Keren Cytter's 2019 video acutely highlights social problems such as misogyny, sexism, ageism, human exploitation and the appropriation of political symbols by the fashion industry. The 25-minute video is in English (no subtitles).