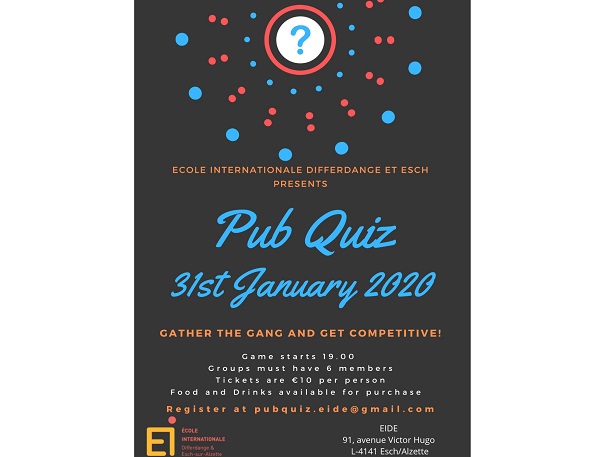 The Ecole Internationale de Differdange et Esch-sur-Alzette (EIDE) has announced a fundraising pub quiz at its premises (91 Rue Victor Hugo, L-4141 Esch-sur-Alzette) on Friday 31 January 2020, from 19:00.
Like last year, third-year students from the EIDE are organising this fundraiser event to fund their language trip to Ireland this coming May.
Teams will be made up of six people and participation costs €10 per person.
Food and drinks will be available for purchase on site and there will also be a raffle.
Those interested in participating should email: pubquiz.eide@gmail.com.