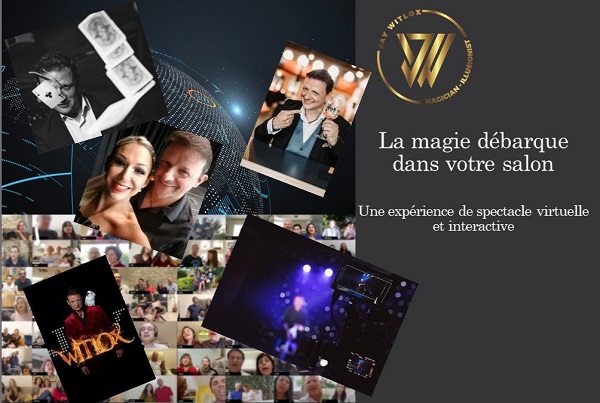 Jay Witlox, master illusionist based in Luxembourg, has announced that he is putting on a virtual and interactive show in English on 9 January 2021 at 17:00 (one of 4 performances, the others being in French).
The show, entitled "Jay Witlox, Comes to Your Living Room", is a show specially designed and adapted to be broadcast online.
It is described as an innovative way to come together around a magic show. Invite the magic in your living room and live this experience alone, as a couple, with family or with your friends. Each performance takes place live and will therefore be unique. Throughout the show Jay will be able to see, hear and interact live with attendees through their screens.
Show duration: 1 hour
Tickets: €20 per connection (maximum 100 connections) - one connection is equivalent to one viewing link; it is not possible to share. However, attendees can enjoy the show together on the same device.
Reservations online at https://www.jaywitlox.com/shop
For further details, see www.jaywitlox.com.