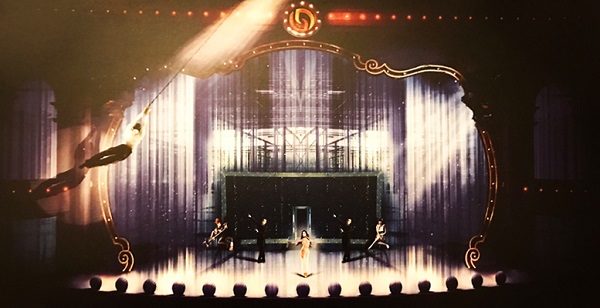 Luxembourg illusionist David Goldrake has confirmed that his dream of bringing his Imaginarium show to Las Vegas is to become a reality; having started his career 18 years ago in 1999, he has been based in Luxembourg and has performed in various european countries as well as in the US at the renowned Magic Castle in Hollywood.
David Goldrake, also known as the "International Man of Mystery", has announced a residency at the Tropicana in Las Vegas starting from this summer, in which he will include mentalism, escapology, music and choreography blending with modern 3D mapping technology.
Aaron Rosenthal, VP and General Manager for Tropicana Las Vegas, stated "We are absolutely thrilled to welcome David Goldrake to the Tropicana family! Having inspired audiences all over the world, Goldrake is the perfect addition to our all-new entertainment line-up. Goldrake has performed his grand illusion spectacles to standing ovations in over 20 countries and with his artistic versatility, this show will truly wow the audience night after night – offering a new dimension to entertainment on the Las Vegas Strip."
"I am excited to start this new chapter in my life, here in Las Vegas at the iconic Tropicana Las Vegas," said David Goldrake. "I have performed all over the world and I couldn't be more thrilled to be setting up my first residency in Las Vegas in the heart of The Strip."
The creative team behind the show will consist of:
- Director/Choreographer: Doriana Sanchez (previously Cher's director and choreographer for more than 20 years)
- Costume Designer: Topaz, (previous worked with Katy Perry, Madonna, Oprah and Michael Jackson)
- Set Designers: EDC (previous worked with Barbara Streisand)
- Visual Content: Drop the Spoon (previous worked with Céline Dion, Le Rêve, Lido in Paris and Franco Dragone)
- Lighting Designer: Jeff Johnson (previous worked with Siegfried & Roy)
- Illusion Creator/Designer and Writer Jim Steinmeyer (previous worked with David Copperfield, Siegfried & Roy, Lance Burton, Disney and Broadway productions).