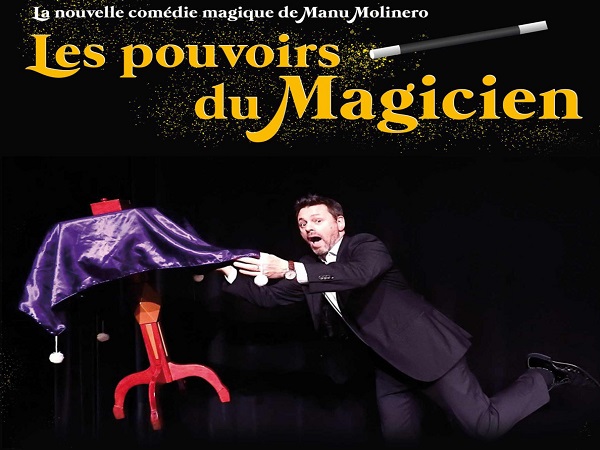 "The powers of the magician"; Credit: Manu Molinero
Magician and mentalist Manu Molinero will be performing his new magic comedy show "The powers of the magician" at Théâtre le 10 in Luxembourg City on Sunday 17 November 2019 at 15:00.
Created in 2017, this one-hour family-friendly show sees Manu Molinero call on the Master of Magic when his powers suddenly disappear. The children in the audience will help him in his quest by reminding him of the qualities of a "great" magician.
This theatrical magic show combines interaction with the public, humour, suspense, great illusion, mentalism, music and life values.
Tickets cost between €15 for adults and €10 for children/students. For more information and to purchase tickets, visit https://theatreinfo.lu/event/les-pouvoirs-du-magicientheatre-le-10luxembourg/2019-11-17/.