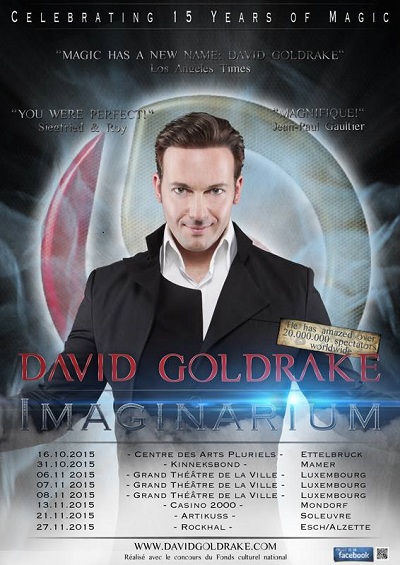 The Centre des Arts Pluriels Ettelbruck (CAPE) has this morning announced that an accident during rehearsal of David Goldrake's 'Imaginarium' show has led to the show, scheduled for this evening, to be cancelled.
During yesterday's dress rehearsal, the David Goldrake's performance partner sustained serious injuries following a fall and is currently hospitalised. The illusionist himself was slightly injured in the incident but CAPE reported that he was discharged from hospital yesterday evening. The incident highlights the serious nature and professionalism of the preparations needed for such large-scale productions.
The show, which was yesterday reported to be sold out, has therefore had to be cancelled, with all tickets sold due to be refunded from the CAPE ticket office. This will be open at the usual times from Monday 19 October 2015, at the telephone number 2681-2681.
The illusionist will inform the public of additional information concerning the other dates of his tour shortly.