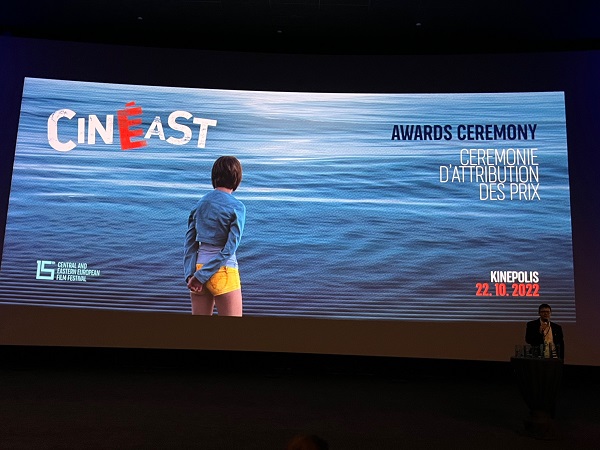 Credit: Chronicle.lu
The organisers of CinEast, the Central and Eastern European Film Festival in Luxembourg, have now confirmed that the 15th edition of this festival, which took place in a hybrid format from 6 to 23 October 2022, attracted more than 9,850 attendees and raised over €9,000 for LUkraine asbl.
The in-person part of the festival, with more than 120 screenings in ten cinemas in the Grand Duchy, attracted more than 6,800 spectators. The online part recorded 1,250 views. More than 8,050 spectators thus watched the films of this 15th edition. In addition, more than 1,800 people took part in the special events of the festival.
Given the context of a gradual return of spectators to cinemas following the COVID-19 pandemic, the CinEast organisers have deemed this edition a significant success, with attendance figures representing almost 90% of pre-pandemic figures (11,200 attendees in 2019).
The two festival websites (the official website www.cineast.lu and the CinEast Online Cinema and online ticketing platform cineast.eventive.org) received more than 40,000 visits and the number of people following the CinEast Facebook page surpassed 6,200 subscribers (5,900 likes).
The festival presented 55 feature films and 45 short films from 20 countries of the former communist bloc as well as nearly 20 special events including six concerts.
Regarding the festival's charity project "CinEast4Ukraine", the contributions of festival-goers have already made it possible to raise more than €9,000 for LUkraine asbl. The project will continue in the coming weeks to try to bring together the €3,000 to €4,000 still needed for the purchase of a second-hand ambulance.
The dates of the 2023 edition of the festival will be announced soon.