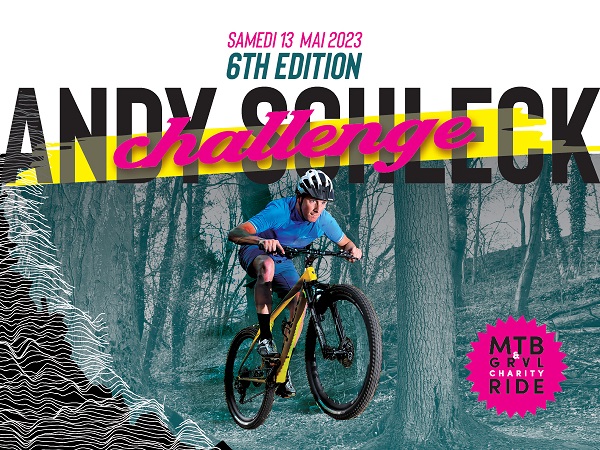 The sixth Andy Schleck Challenge 2023 will take place on Saturday 13 May 2023 from 10:00 to 16:00.
The annual event will see participants compete in a six-hour team challenge around Itzig, with the course suiting mountain bikes as well as gravel bikes. Teams can be made up of one to eight people. The track/circuit is optimised for all ages, big and small, and is of approximately 8 km in length.
The event will have lots of side acts and entertainment for the entire family.
The participation fee is €15 per person, to be paid at the start. To register, click here.
According to the rules, each team must have one or more sponsors who support it financially by committing to make a donation of a certain amount per kilometre cycled during the six-hour period. There is no minimum amount for fundraising, everyone gives according to their means. Sponsorship forms will be sent following registration.
All proceeds go to charity.