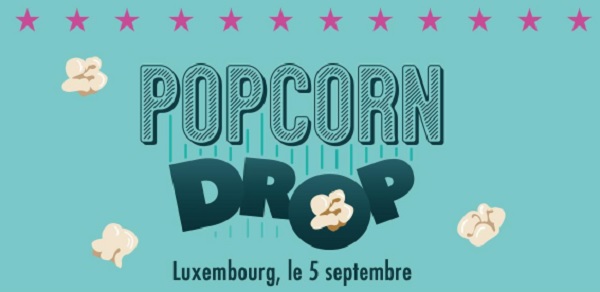 To promote the 2016 Movie Days event in which tickets for all films screened at cinemas operated by Utopia SA cost just €5 from 7 - 11 September, the company has undertaken a street marketing initiative on Monday 5 September, with a Popcorn Drop.
The Popcorn Drop involved 2,000 bags of popcorn which had been put together by 15 handicapped workers at the APEMH Foundation; the bags were then dropped in Luxembourg city and Esch-sur-Alzette, where the bags of popcorn can be found near the train stations, along the Grand Rue and in Kirchberg.
Some of the bags of popcorn have cinema tickets hidden inside, with other members of the public able to win other cinema tickets by posting photos of the Popcorn Drop on social media using the hashtag #POPCORNDROP.
For further information, including a complete line-up of films for Movie Days 2016, see www.utopolis.lu.