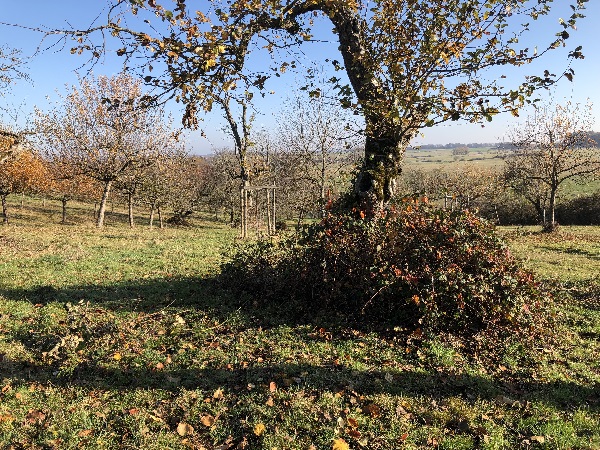 Details:
Bee Together and natur&ëmwelt are organising a community event this Saturday 16 March 2019 to plant fruit trees near Burmerange, from 0900 to 1300.
In light of last year's research undertaken by the Entomological Society Krefeld that identified the alarming reduction of more than 75% of the flying insect biomass in the last 27 years, natur&ëmwelt and Bee Together have once again teamed up to take action against this decline.
In order to reverse the process, participants in this event will come together to plant food sources, in this case plant heirloom (old varieties) fruit trees, that will support pollinators and contribute to extending the conservation orchard near Burmerange.
Families are welcome but the event is better suited for children aged 8 or over and children must be accompanied by a parent. Dogs are also welcome, under the supervision of their owners.
Participants should wear hiking boots with a good grip and clothes suited to the weather conditions that you do not mind getting wet and dirty. It is also recommended to bring gloves, at least one litre of drinking water (and a hot drink) and a change of clothes. Tools will be provided, as well as soup on site following the hard work.
Registration is free and should be made (ideally) on or before 12 March 2019 at https//www.eventbrite.com/e/bee-active-for-pollinators-lets-plant-fruit-trees-tickets-58353605204- the precise meeting location will be sent to those who register.
Those wishing to support the project in other ways can make a financial contribution to natur&ëmwelt Fondation Hëllef fir d'Natur at https//www.naturemwelt.lu/faire-un-don/.
Venue: Burmerange (details tbc)
Organiser: natur&ëmwelt; Bee Together
Price: Free
Reservations: https://www.eventbrite.com/e/bee-active-for-pollinators-lets-plant-fruit-trees-tickets-58353605204