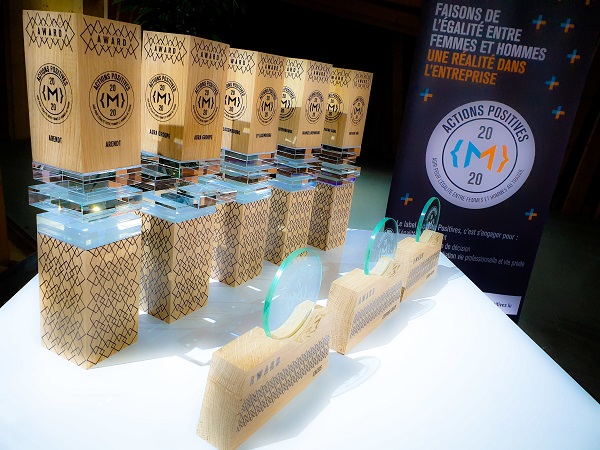 Credit: MEGA
During a ceremony broadcast live on Wednesday, Luxembourg's Ministry of Equality between Women and Men awarded eight companies the "Positive Actions" label for their commitment to gender equality.
The Positive Actions label certifies the procedures and commitments for gender equality in remuneration, decision-making and reconciliation between professional and private life.
This year, five companies obtained the label for the first time: Arendt; Aura Group; EY Luxembourg; Orange Luxembourg; and Polygon.
In addition, the following three companies renewed their commitment after first obtaining the label two years ago: CACEIS; Compass Group; and Ferber Group.
During the award ceremony, Luxembourg's Minister of Equality between Women and Men, Taina Bofferding, congratulated the companies that have developed good practices and successfully implemented their action plan. She stated: "Equality between women and men is built and lived on a daily basis. Equality ensures an equitable system so that all can flourish and develop, it values ​​the skills of the individual and collectively pushes us to go beyond stereotypes".
The Positive Actions programme helps contribute to ensuring that equality is experienced at all levels of the company on a daily basis and promotes an inclusive economy. Actions for equality are based on a business plan established and carried out jointly between management, human resources and the equality officer.
Positive Actions is based on a voluntary approach by companies. It is based on an external evaluation, funded by the Equality Ministry, which identifies areas for improvement in terms of gender equality at work. The company then establishes its individual action plan.
To date, approximately 90 companies have successfully participated in the programme.
Winners' testimonials and the progress of the Positive Actions programme are available at actionspositives.lu.