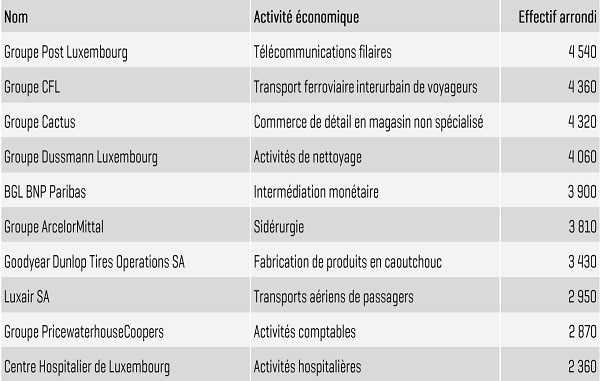 Credit: Statec
In its recent report ranking major employers by size, Statec has revealed that POST Luxembourg remained the largest employer in the Grand Duchy as of 1 January 2019.
Apart from the Luxembourg State (23,326 employees), the POST Group continued to employ the most people (4,540 employees) in Luxembourg over the past year. This similarly represents an increase from the previous year when POST employed 4,480 people.
In second place, the Luxembourg railways, the CFL Group, hired 4,630 people, followed closely behind by Cactus Group which boasted 4,320 employees. Like POST, these groups also increased their number of employees since the 2018 rankings.
For the full list, see https://statistiques.public.lu/fr/publications/thematique/entreprises/principal-employeurs/.