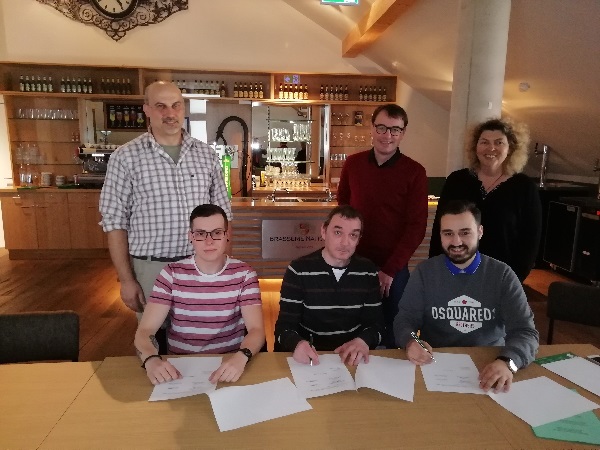 Credit: Brasserie Nationale SA
Luxembourg trade unions the LCGB and the OGBL have renewed a collective labour agreement with the management of the National Brewery (Brasserie Nationale SA Group).
This agreement, renewing the collective labour agreement for employees of the National Brewery site in Käerjeng, will cover a period of three years from 1 January 2019 to 31 December 2021. It focuses on salary increases and updating the text of the agreement in line with recent legal changes.
The unions and the management of the National Brewery, leader in the beer market in Luxembourg and the Greater Region, have emphasised the efficiency of social dialogue prior to signing the agreement, taking into account the interests of all the involved parties.