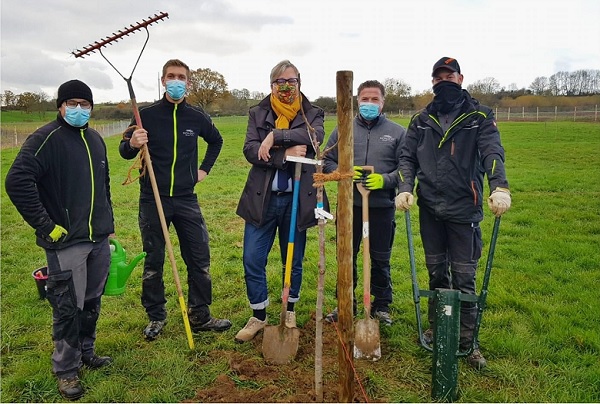 Mondorf Domaine Thermal orchard planting;
MONDORF Domaine Thermal has announced that last week they started the development of an orchard on a one-hectare plot on their land in Mondorf: the idea of such an orchard came from Park Manager Romain Schneider at MONDORF Domaine Thermal.
This orchard, which is part of an increasingly environmentally friendly management, consists of 150 fruit trees and more than 50 different varieties of apple, pear, cherry, apricot, peach, etc.
The purpose of this new initiative is to offer their clients, in a few years' time, healthy products cultivated from their own orchard and therefore favouring sustainability by way of the short distance from ground to table which bodes well for a brighter future and forgetting a moment the negative aspects emanating from the current COVID-19 pandemic.