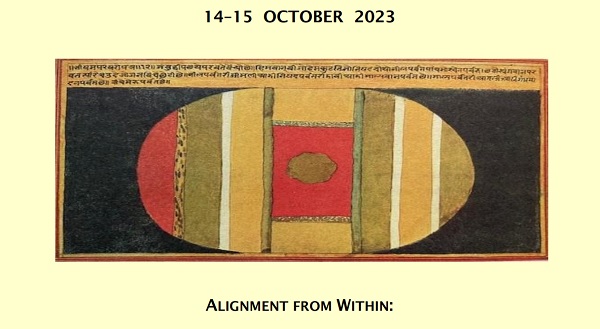 An Iyengar yoga workshop with Constantinos Giannetakis is set to take place on Saturday 14 and Sunday 15 October 2023 at Club Haus am Becheler in Bereldange.
The workshop entitled "Alignment from Within: Questioning the Physiological Body in Asana and Pranayama" will take place from 10:00 to 13:00 and from 14:15 to 16:15 on both days, and costs €170.
Constantinos Giannetakis has been a practitioner of Iyengar Yoga since 1992, certified as clinical psychologist in 1996. He became particularly interested in the possible role of the immune system as an interface between body and mind during this time. In 1999, he moved to London to study yoga at the South London Iyengar Yoga Institute, where he stayed for three years.
In 2002, he obtained an Iyengar Yoga teaching certification and became a member of the UK association for this type of yoga. According to the organiser, his teaching aims to clarify the biomechanics (science of the movement of a living body) of asanas and pranayamas, with the belief that the study of the body, nature and breath gives one the opportunity to understand the mind.
In 2003, he opened the first official Iyengar Yoga Centre in Athens. In addition to his school, at which the first local teacher training programme has recently taken place, he also teaches workshops internationally. Constantinos Giannetakis has been holding regular workshops in Luxembourg since 2013.
For more information and for registration, contact iyengar.lu@gmail.com.