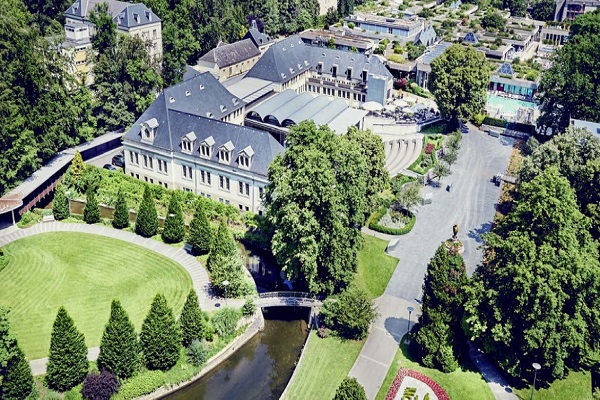 Credit: Mondorf Domaine Thermal
On Wednesday 31 July 2019, Paul Hammelmann, Chairman of the Board of Directors, and Pierre Plumer, Director of Mondorf Domaine Thermal, presented the financial results of the complex for the 2018 year.
Following a series of operational losses up until 2015, the Mondorf Domaine Thermal complex reported an operational profit of €281,000 in 2018. This represents an increase compared to the two previous years: €225,800 in 2016 and €100,400 in 2017. These figures show the operational profits of the complex following the deduction of premiums provided for within its collective agreement (in force since January 2018) - before this, operational profit worked out at between €320,000 and €340,000 in 2018.
This recovery and return to growth following a period of financial hardship (linked to the financial crisis and the cost of energy) has been largely attributed to a restructuring of teams and stricter management.
Regarding human resources, the complex employed 324 employees in 2018 (293.8 full-time equivalent) of which 157 were women (48.5%) and 167 were men (5.5%). In addition, 70 of these employees were working part-time. Most employees came from France (55.2%), followed by Luxembourgers (21.6%), Germans (13.3%) and Belgians (4.9%). Other nationalities similarly represented 4.9% of the number of employees.
Most were employed in the Mondorf Park Hotel (98 employees) and the restaurant and catering (63) sector of the complex.