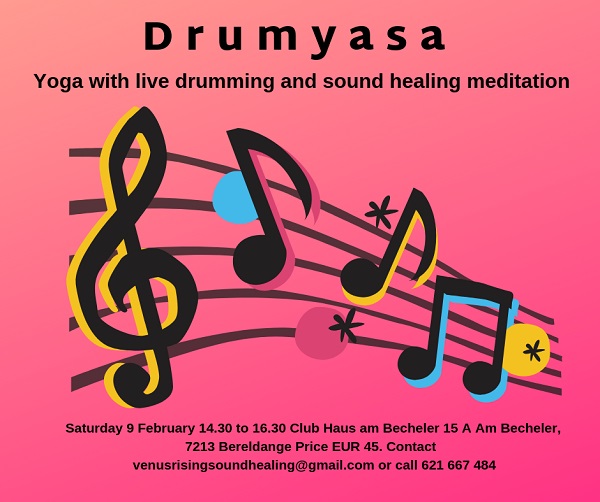 A DrumYasa Yoga event with live drumming and sound healing journey will be held on Saturday 9 February 2019 from 14:30 - 16:30 at the Club Haus um Becheler (15 A Am Becheler, L-7213 Bereldange).
The event will include yoga flow and yin yoga with Simone Zimes, followed by sound healing journey.
Cost €45. For reservations or further information, email: venusrisingsoundhealing@gmail.com or tel: 621-667484.