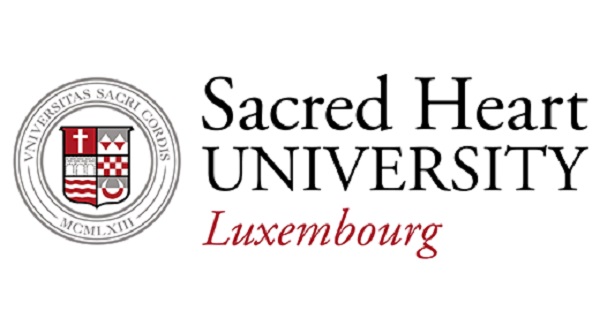 Following our article on Wednesday 18 May 2022 on the imminent discontinuation of face-to-face learning at Sacred Heart University Luxembourg, some current students of the establishment reached out to Chronicle.lu to voice their concerns over the decision.
As confirmed by Sacred Heart University on Wednesday, the Luxembourg campus of the United States-based Catholic university, present in the Grand Duchy for more than 30 years, will no longer be offering in-person classes from 1 July 2022. Instead, students will have the option of either completing their MBA programmes 100% online or in person at the university's Fairfield campus in Connecticut in the US.
Despite Sacred Heart University's assurances to Chronicle.lu that current students will still be able to graduate, with this year's cohort set to have an "on-ground" graduation ceremony, uncertainty persists for students in Luxembourg, who have apparently been informed that no such ceremony will be organised for the classes of 2019 to 2022.
Moreover, students who are currently in Luxembourg remain uncertain as to whether they will be allowed to stay in the country on a student visa for a university located in the US once face-to-face learning ceases on the Luxembourg campus.
Emails shared with Chronicle.lu showed that current students of Sacred Heart University Luxembourg had been informed of the decision on Monday 16 May 2022. In the correspondence, addressed to the US Embassy in Luxembourg as well as Luxembourg's Ministry of Education, the students voiced their concerns over the uncertainty surrounding international student visas, tuition fees and ongoing courses, among other things. According to the unnamed students, the aim of these emails is to raise awareness and support for their situation.
One student, who preferred to remain anonymous, said that he / she was now uncertain as to whether the school was "worthy of its accreditation, if it is operating in the standard of the Catholic school system and if it is following its own business school values".
The decision came as a surprise not only for current students but also the US Embassy in Luxembourg.
In response to a request for comment made by Chronicle.lu on Thursday 19 May 2022, US Embassy Spokesperson Craig Ferguson stated: "The US Embassy has had good cooperation with Sacred Heart University Luxembourg and was surprised to learn of the upcoming closure of their physical campus in media reports. Ambassador [Thomas] Barrett has requested a meeting with Sacred Heart University Luxembourg leadership about the transition".
Mr Ferguson continued: "While the Embassy does not have purview over operating decisions made by private organisations, we understand this decision is concerning for many students and hope their individual issues can be addressed in dialogue with the university. The Embassy will continue advancing the strong educational ties between Luxembourg and the United States, and work with the university as it offers its online programs in Luxembourg".
Sacred Heart University in the US has not yet responded to requests for further information.
Update: On Thursday, Antoine Rech, Head of Campus at Sacred Heart University Luxembourg, took to social media to confirm "with great sadness" the shutdown of the university's operations in the Grand Duchy. He and his fellow employees at Sacred Heart University Luxembourg will have their last working day on 30 June 2022. Mr Rech expressed his gratitude to the students and the 700-strong alumni communitity "for their trust through these 30 years of growth and success", as well as the faculty and his colleagues. "My thoughts are now for the students currently enrolled in the program[me], and who are offered to continue their degree online. I wish them the best of success in their studies and hope for the best in their careers", he added, concluding that he would continued to support them as best he could.