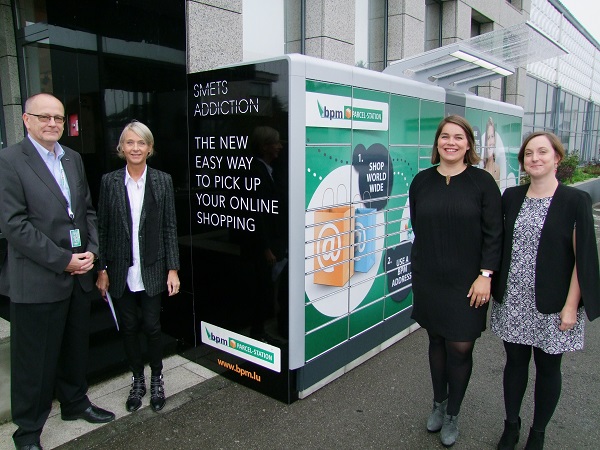 On Tuesday morning, BPM unveiled its new Collection Station at the SMETS store at 262 Route d'Arlon in Strassen, the 19th in its network.
Robert Thiemann, CEO at RT-Log, operator of the BPM service, stated eCommerce is still continuing to progress at a double-figure increase annually and the "not at home" issue continues; BPM's service suite includes delivery to collection stations.
He also revealed that BPM's collection volume has increased by 20% over the past 9 months, with the high season to go, with various Luxembourg brands distributing via the BPM Collection Station network, including Tango. He said that plans are underway to add other collection stations at other SMETS locations, as well as others, with the delivery of groceries also being examined.
Mme Carine Smets reviewed the history of the Smets network of fashion stores in Luxembourg. The "Click and Collect" concept is gaining momentum in the B2C consumer market too.
Photos by Geoff Thompson