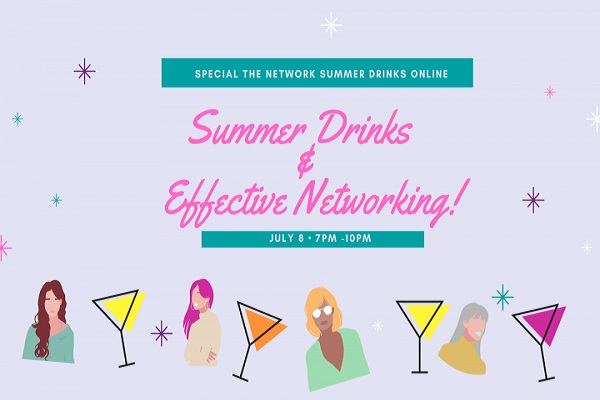 The NETWORK, Luxembourg's oldest international professional business women's association, will be holding an online summer drinks event dedicated to effective networking this Wednesday 8 July 2020 from 19:00 to 22:00.
This event will deal with one of the most common questions asked at The NETWORK: how to walk up to strangers at an event and start talking. Catharina Biver (certified NLP Master, professional coach and trainer) and Lottie Skuthe-Cook (certified Lego Serious Play facilitator, NLP Master Coach and independent coach), will lead participants through a fun interactive session aimed at giving them the spark to establish relationships with confidence.
The event will be divided into two sections designed to ensure plenty of virtual connection and fun: in the first half of the evening, the presenters will focus on professional tips and guidelines for successful networking, interlinked with a variety of networking situations to negotiate; the second half will take participants on a voyage of discovery and put their team work and networking skills to the test.
Tickets are free for The NETWORK members and €14.97 for non-members, with all payments being donated to the association's chosen charities. To participate, register before noon on Monday 6 July 2020 at https://www.eventbrite.co.uk/e/the-network-effective-networking-on-line-event-tickets-109382724674?utm_term=attend&invite=MTk3MjcxOTIvam9hbm5hLndvbmcyNTJAZ21haWwuY29tLzA%3D%0A&utm_campaign=inviteformalv2&utm_source=eb_email&utm_medium=email&ref=enivtefor001.