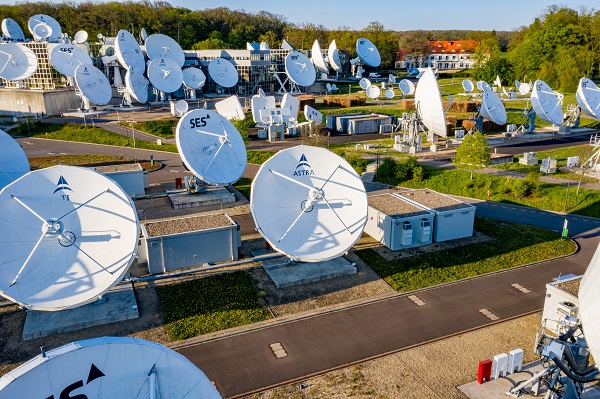 Credit: SES SA
On Thursday 24 February 2022, Luxembourg satellite company SES SA presented its financial results for the year ended 31 December 2021.
At €1,782 million, revenue fell by 5.0% over one year (down from €1,876 million at the end of 2020). Adjusted net profit increased by 69.1%, from €191 million in 2020 to €323 million in 2021. Adjusted EBITDA (earnings before interest, taxes, depreciation and amortisation) stood at €1,091 million.
Commenting on these results, Steve Collar, CEO of SES, said: "2021 was a strong year for SES with revenue and Adjusted EBITDA in line with our objectives, over €1.2 billion of commercial renewals and new business wins secured, an increase in our Adjusted Net Profit reflecting our focus on all cost lines and our net debt to EBITDA reaching a six-year low".
"Looking forward and in 2022 we will bring our network of the future to the market with SES-17 entering commercial service in July and the first services on O3b mPOWER delivered before the end of the year. Customer engagement is growing well with almost a billion dollars of backlog now signed, including five of the top six major cruise lines, Microsoft, Marlink, and our landmark joint venture partnership with Reliance Jio", Mr Collar continued. "Finally, we returned €275 million of cash to shareholders in 2021, underscoring our commitment to sustained and attractive shareholder returns. Increasing the base dividend for 2021 by 25% reflects our confidence in the long-term growth fundamentals and value creation of SES".