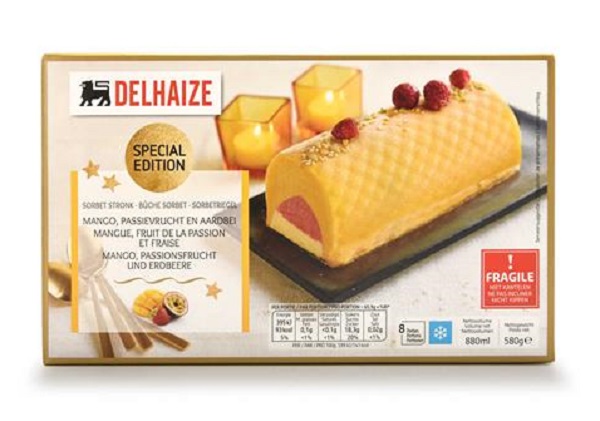 Credit: Delhaize
Delhaize today announced its decision to withdraw a certain sorbet log from its shelves due to the presence of ethylene oxide in a food additive.
Delhaize customers are asked not to consume the product below and to bring it back to the store: Delhaize brand "Bûche sorbet mangue, fruit de la passion et fraise" with the barcode 5400119512091 and best before dates 13/10/2022, 14/10/2022, 15/10/2022 and 16/10/2022.
The decision to recall this product, due to its excess residue content of ethylene oxide, was taken in collaboration with Luxembourg's organisation for the safety and quality of the food chain, OSQCA.
Delhaize noted that it performs hundreds of internal quality controls daily to ensure the quality and safety of its food products. In this case, the brand has already withdrawn the affected product from its shelves and tightened controls with regard to the product and the supplier. Customers who have purchased this product are asked not to consume it. Customers have the option of returning the product in question to the point of sale where they purchased it for a full refund.
Other products in the same assortment are not affected and can be consumed safely.