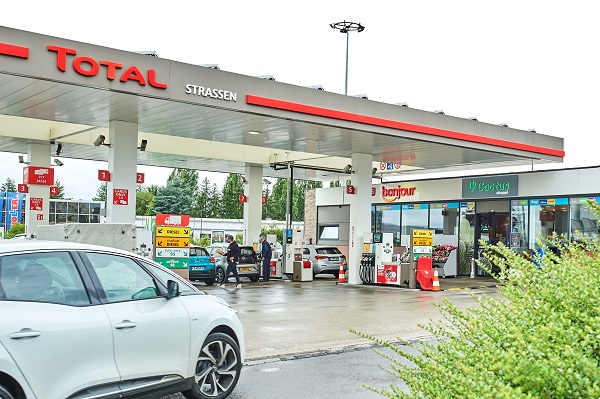 Shoppi Strassen; Credit: Cactus
Luxembourg supermarket chain Cactus has announced the continued expansion of its network of convenience stores with the opening of a new Cactus shoppi at the Total petrol station in Strassen.
The strengthening of the partnership between Cactus shoppi and Total Luxembourg, announced at the end of 2020, is taking shape with the opening of a point of sale at the Total station in Strassen. The opening of five other convenience stores is planned for the coming months.
In 2008, the very first Cactus shoppi convenience store opened at the Total station in Windhof, under the management of Fons Johanns. This opening was the starting point of a successful story, as evidenced in particular by the opening of Cactus shoppi Marnach, Cactus shoppi Contern and Cactus shoppi Livange, all of which are open at Total petrol stations.
As a result of these solid commercial relations, a ninth Cactus shoppi has now been installed at the Total station on Route d'Arlon in Strassen. Customers will be able to choose from a complete assortment of around 8,000 products on a commercial area of ​​145 m2. The shop is open Monday to Friday from 05:00 to 22:00 and on Saturdays and Sundays from 07:00 to 22:00.
The expansion of the network of convenience stores within Total stations will then continue with five new locations, scheduled for spring 2022. Details will follow in the coming months.