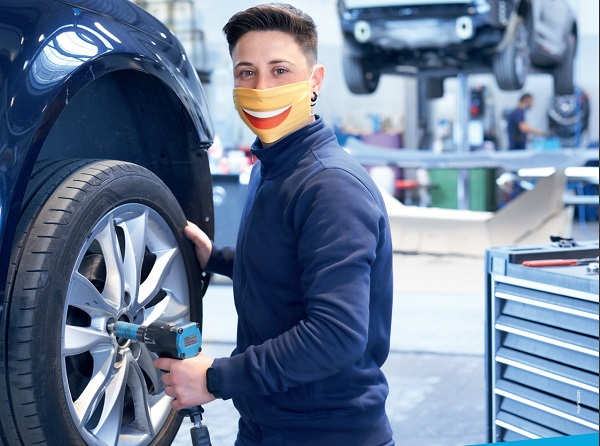 Luxembourg's Minister of Tourism and for Small and Medium-Sized Enterprises, Lex Delles, presented a new campaign for the hospitality sector at a press conference this afternoon.
The "Smile Again" campaign aims to raise awareness among the general public of the advantages of local trade. It particularly draws attention to the economic and social assets of trade, the Horeca (hospitality) sector and local craft businesses.
Minister Lex Delles was joined at this press conference by Michel Reckinger, President of the Federation of Artisans, Alain Rix, President of HORESCA, and Claude Bizjak, Deputy Director of the Luxembourg Trade Confederation.
The Tourism Minister emphasised that the new campaign was aimed at highlighting the social aspects of shopping local, whether it be at local businesses, shops, hairdressers or other craftspeople. He stated: "Shopkeepers, restaurateurs and artisans are ready to meet your wishes and make you smile".
Michel Reckinger then recalled that shops that were authorised to remain open during the health crisis, for instance local bakeries and butchers, witnessed a significant increase in business. He said that this was proof of a dependency on small and local businesses. In this context, Mr Reckinger encouraged consumers to continue supporting local businesses, many of which have struggled despite financial aid from the government.
For his part, Alain Rix explained that the "Safe to Serve" campaign had been successful in the reopening of restaurants and cafes in Luxembourg; 250 different businesses were involved in the campaign.
Claude Bizjak later reiterated that the "Smile Again" campaign is aimed at rebuilding the confidence of consumers and encouraging them to buy local. He stated: "This campaign is a 'teaser' for us, because our traders and their teams are impatiently waiting for the moment to be able to welcome their customers with a real smile".
Further information on this new campaign is available on the website https://www.smileagain.lu/. A new Instagram page has also been set up as part of the campaign, where social media users can make use of the hashtag #smileagainlu.