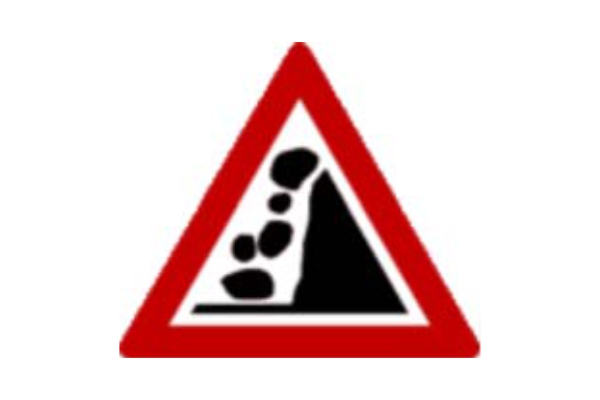 Luxembourg's national railway company, the CFL, has provided an update in relation to the recent collapse of part of Schieburg tunnel.
On Saturday 27 August 2022, part of the tunnel's vault collapsed during maintenance works on the northern line between Kautenbach and Wilwerwiltz. The CFL described the incident, in which no one was hurt, as "unexpected", adding that it had occurred despite the various safety measures taken.
That same day, the CFL launched an investigation into what caused the incident and began looking for solutions.
The CFL confirmed that it was unlikely that rail traffic between Kautenbach and Clervaux would resume before the 2022/23 timetable change, i.e. 11 December 2022, owing to this incident. A replacement bus service is being set up.
Regarding the next steps to take, the CFL confirmed that various studies would be carried out in the coming weeks in order to identify various options for durable and permanent solutions allowing the safe resumption of rail traffic on the section concerned. The objective of these geological studies is to identify the causes of the landslide as well as the exact location of the cavity which formed in the rock above the tunnel, but also to determine the state of stability of the rock in this zone and thus the measures to be taken to allow a definitive resumption of traffic on this section.
At the same time, the CFL will begin working on the construction of a temporary road access to facilitate the evacuation of the scree as well as the supply of the materials and machinery necessary for these works. Replacement buses will be available throughout the works period.
Luxembourg's Ministry of Mobility and Public Works and the CFL are working closely with the municipalities concerned to establish a substitution plan to limit the impact for customers. To this end, a formal consultation will take place at the beginning of next week between those concerned.
From 12 September 2022, trains from Luxembourg will have their terminus in Kautenbach, whilst trains from Liège (Belgium) will have their terminus in Clervaux. Trains will also run on the line between Wiltz and Kautenbach. Due to the incident, part of the rolling stock on the north side of the Schieburg tunnel is not available for rail operation south of Kautenbach. An adapted train timetable will therefore be put in place. A substitute bus service between Clervaux and Ettelbruck, via Drauffelt and Wilwerwiltz (and vice versa), as well as between Kautenbach and Wilwerwiltz (and vice versa), will be set up within the limits of the availability of resources. In view of a limited number of places, customers are also asked to use the RGTR regional buses.