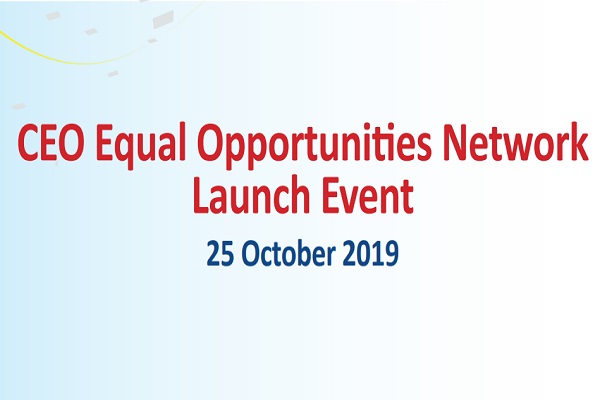 SweBeLux and NoBeLux, the Swedish and Nordic Chambers of Commerce in Belgium and Luxembourg, will be launching their new "Leaders' Equal Opportunities Network" at an event held on Friday 25 October 2019 at Foyer européen (10 Rue Heinrich Heine, 1720 Luxembourg), from 11:00-13:00.
This is a new networking platform for Nordic and Luxembourg leaders engaged and committed to increasing women's representation in the companies' management and boards, to lead by example and encourage other leaders to act. The platform will thus provide a space for leaders to get together to share knowledge, experiences and best practices.
The launch event will address the following topics:
Female Representation: why is increasing the representation of women in companies' leadership important for our companies? What are the barriers for women today in progressing to companies' leadership and boards, and how should the issues be addressed? Our views and experiences? How do we walk the talk to address barriers ? What are the challenges and the way forward?
Reykjavik Energy: today a dream workplace in Iceland with two major gender equality awards for its efforts. Seriously affected by the financial crisis in Iceland and a poor reputation - equal opportunities became the key to the company's success and brand. How did this company succeed in turning a male-dominated workplace to a gender-balanced company and in eliminating the gender pay gap?
Ingka Group's (IKEA largest franchisee) approach to closing the gender gap. A look at Ingka group's holistic approach to closing the gender gap. What does it take to close the gender gap in a large multinational corporation?
Leaders' Network: why is a Leaders' international network for engaged and committed leaders useful and important for these issues?
Registration will begin at 11:00, followed by introductory speeches at 11:15 by Mathilde Hildenfeldt, Managing Director of NoBeLux, Yuriko Backes, Head of Representation of the European Commission in Luxembourg, and Annika Hahn-Englund, Ambassador of Sweden to Luxembourg. The event is scheduled to end around 13:00 with a networking lunch.
Participation is free of charge. To register, contact the Representation of the European Commission in Luxembourg via e-mail: comm-rep-lux-communication@ ec.europa.eu.