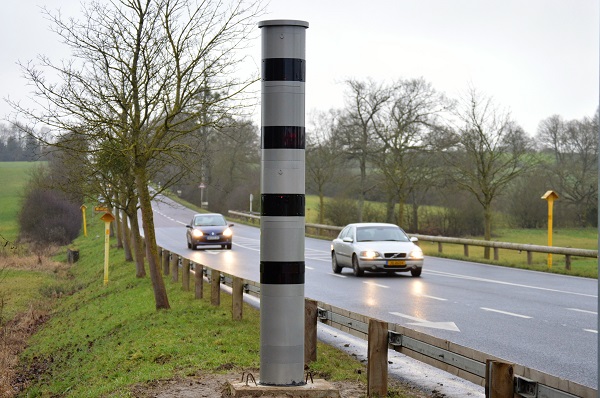 Luxembourg's Ministry of Mobility and Public Works has announced that the new average speed camera in the Markusberg tunnel on the A13 will be put into service on Wednesday 1 December 2021.
Following a test phase which began on 20 September 2021, this average speed camera will go live next Wednesday. This installation forms part of the fight against road insecurity, according to the ministry.
This is the second average speed camera installed in Luxembourg, after the one on the N11, between Waldhof and Gonderange, which was put into service in June 2020. Average speed cameras are announced by signs before entering the respective tunnels, in both directions.
These cameras calculate the average speed of vehicles over the entire length of the tunnel (1,600 m). The maximum authorised speed in tunnels is 90 km / h and limited in the tunnel towards Germany to 70 km / h for heavy goods vehicles with a maximum authorised mass of 7.5 tonnes. A tolerance of 3 km / h or 3% for speeds above 100 km / h will be deducted from the calculated value.
The Ministry of Mobility and Public Works recalled that speeding is the leading cause of most serious and even fatal accidents. The consequences are all the more dramatic in a tunnel which has a smaller size compared to a normal road. In the event of an incident, the field of manoeuvre for the drivers who follow is restricted. Moreover, access can be problematic for the emergency services, especially in the event of a fire.
As with other speed cameras, photos taken by the average speed camera will be erased no later than two weeks after acknowledgment of a fine. Recorded photos that cannot be used are deleted two months after recording at the latest. In the event of criminal proceedings, the period for erasing the photos runs from the day on which the file was definitively closed without further action, where the judicial decision is no longer subject to any appeal or where public action is time-barred.