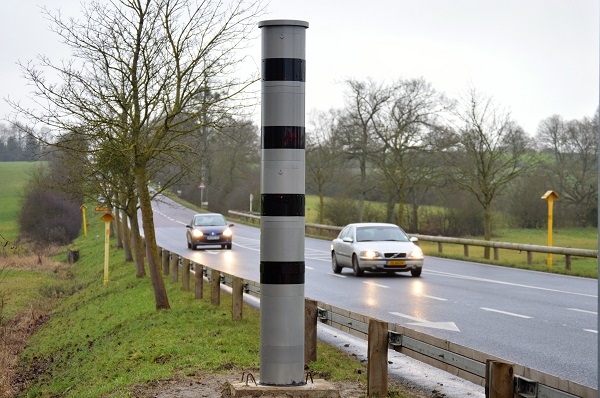 Luxembourg's Ministry of Mobility and Public Works has announced that the first average-speed radar section installed in Luxembourg is to be put into service on Monday 15 June 2020 and will control a 3.8 km section on the N11 between Waldhof and Gonderange where the maximum authorised speed is 90 km/h for cars and 75 km/h for heavy goods vehicles.
Two radar columns, fitted with infrared cameras and detection equipment, have been installed at the two ends of the section concerned and a test phase of operation has been completed.
At the entrance and at the exit of the stretch, vehicles are identified by their registration numbers. The average vehicle speed between entering and leaving the section is calculated. If this exceeds the limit, a photo is triggered and transmitted to the central office of the Automated Control and Sanctions Centre, where it is processed. All other data is deleted according to GDPR to do with article 3 of the law of 25 July 2015.