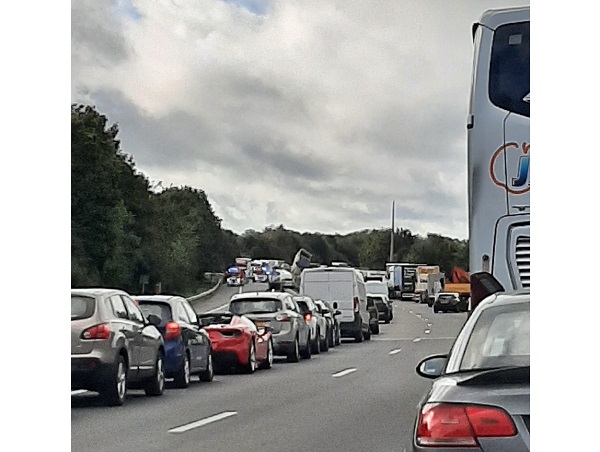 A1 accident aftermath;
The Grand Ducal Police have reported that a serious accident involving a lorry occurred on the A1 motorway on Friday morning; one person has died and several others were injured.
The accident took place between the Gasperich intersection and Sandweiler/Hamm around 10:00 on Friday 22 September 2023.
According to the police report, a lorry travelling in the direction of Luxembourg unexpectedly swerved while driving, dragging down the display board structure that towered over the motorway. The structure fell onto a car on the other side of the motorway, headed in the direction of Trier. The car driver passed away at the scene of the accident, whilst the passenger suffered serious injuries and was taken to hospital.
Two people in a minibus travelling towards Trier and the driver and passenger of the lorry involved in the accident were also taken to hospital with minor injuries.
At the time of writing, the motorway is closed in both directions along the accident site until further notice and a diversion has been set up.
The public prosecutor's office has tasked the criminal police with the on-site accident investigations.