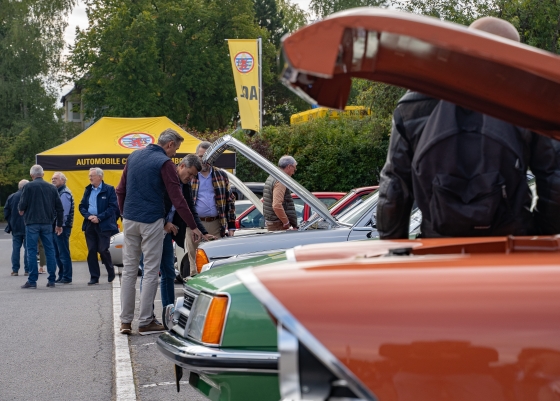 Credit: ACL
The second edition of the Oldtimer Market (Oldtimermaart), organised by the Automobile Club du Luxembourg (ACL) at its headquarters in Bertrange on Saturday 24 September 2022, witnessed over 830 people during the one-day event, according to ACL, including sellers, buyers and general visitors.
From the 1930s to the 1990s, more than 30 vintage cars were offered for sale directly by their owners on the ACL website. Unique in its kind, the Oldtimer Market gives sellers and buyers the opportunity to meet and make a deal without having to pay middleman fees.
"It is a unique platform for enthusiasts of old mechanics that the ACL has offered us. I am really delighted that the Club took this initiative last year. In addition, on site, we even have the possibility of having the cars checked at the Diagnostic Center of the ACL and of having them assessed", testified a potential buyer.
The ACL experts were available to visitors to assist them in their choices, answer questions and sometimes facilitate discussions. Several cars found a new owner before the end of this Oldtimermaart.
The ACL also broadcasted two live video sequences on Facebook.