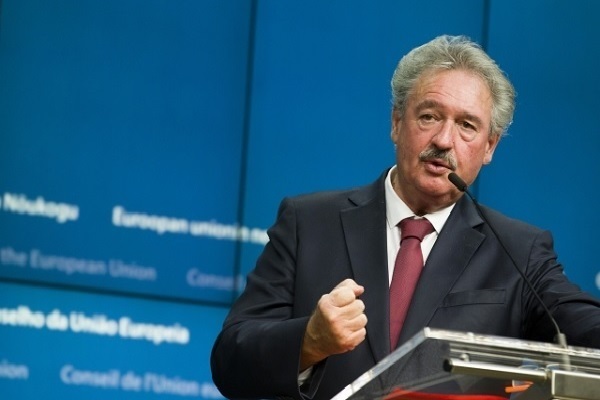 Luxembourg's Foreign Minister Jean Asselborn;
Luxembourg is set to take in twelve unaccompanied refugee children from the Greek islands of Lesbos and Chios next week.
In a statement issued this afternoon, Luxembourg's Ministry of Foreign and European Affairs confirmed the planned transfer of twelve unaccompanied minor refugees to the Grand Duchy. The decision was reportedly made following a telephone call this morning between Luxembourg's Minister of Foreign and European Affairs, Immigration and Asylum, Jean Asselborn, and the Greek Alternate Minister for Migration and Asylum Policy, Georges Koumoutsakos.
According to Luxembourg's Foreign Minister, the two ministers "decided that on the basis of a fruitful coordination between the Greek authorities, the United Nations High Commissioner for Refugees (UNHCR) and the International Organisation for Migration (IOM), Luxembourg will welcome next week twelve unaccompanied minors currently on the Greek islands of Lesbos and Chios". The transfer is organised by the IOM.
Minister Asselborn continued: "I thank the Greek authorities and especially my friends, the Minister of Foreign Affairs Nikos Dendias and the Alternate Minister Georges Koumoutsakos, as well as the officials of the UNHCR and the IOM for having contributed to concretise this gesture of solidarity with Greece and to offer the perspective of a dignified life to these young people in our country".