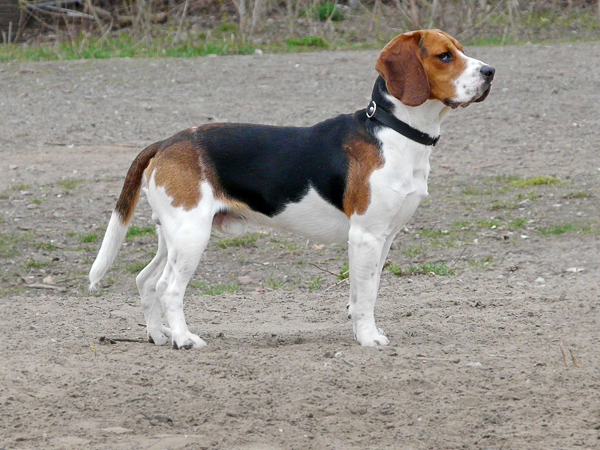 A 'cash-sniffing' beagle called Cash hit the jackpot twice last week, sniffing out almost €300,000 of undeclared cash during in-transit train checks.
Cash found almost €250,000 in various euro notes in one man's baggage, and almost €50,000 in another.
The cash, which had not been declared as required for cross-border transits of more than €10,000, has been confiscated.
Image: A beagle, not Cash (Wikimedia)