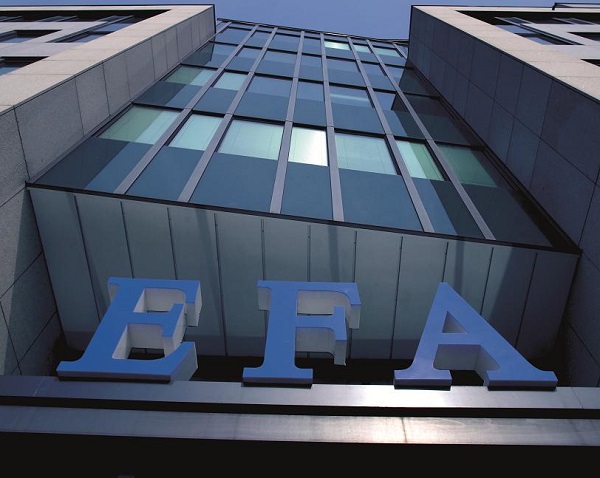 EFA building;
Luxembourg-based European Fund Administration (EFA) announced today that it has successfully on-boarded Espiria, formerly known as Monyx, for the East Capital Group.
For more than ten years, EFA has been providing a broad range of administration services for the East Capital Group covering UCITS and AIF Fund Administration and Transfer Agency both in Luxembourg and in Sweden, as well as valuation services for discretionary mandates and portfolio trade management. Following an acquisition in 2019 by East Capital Holding, EFA was appointed to provide fund administration and related services for the "Espiria" fund range.
Espiria has five sub-funds and uses asset pooling, with over €1 billion in assets under management (AuM) as at 31 December 2019.
According to EFA, teamwork, good coordination and high professionalism resulted in Espiria being successfully on-boarded on time. Paulo Fernandes, Head of Client Relationship Management at EFA, commented: "Given the current conditions, the seamless transition to EFA illustrates the company's resilience and its engagement towards its clients to uphold high service standards".
Claude Hoffmann, Commercial Director at EFA, added: "We are thankful to the East Capital Group for their continued trust and look forward to growing our relationship further for many years to come".
Paul Carr, CEO at East Capital Asset Management S.A., also commented: "We are pleased to extend our successful cooperation with EFA and bring it to the next level with the onboarding of the Espiria SICAV. EFA is an important partner for the East Capital Group as we continue our development of a single, sustainable and efficient operational platform for all our portfolios and discretionary mandates".