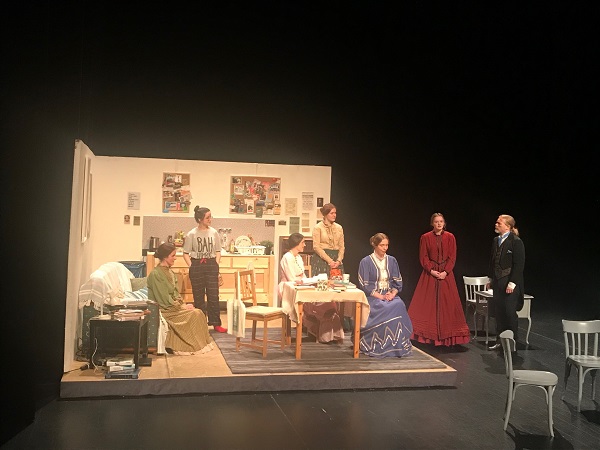 Charles Dickens, The Best of Men, The Worst of Men;
The Berliner Grundtheater (BGT) is currently putting on a five-show run of their brand new production "Charles Dickens, The Best of Men, The Worst of Men" at the Salle Robert Krieps at the Abbaye de Neumunster in Luxembourg-Grund.
With its original script by June Lowery - making Wednesday's performance its world premier - the production features one male actor, playing just one character (no prizes for guessing who), and eleven female actors playing a total of eighteen characters. So, a feminist production, you may ask? Not at all.
In 2019, letters from a neighbour of Charles Dickens' wife, Catherine, came to light which confirmed details of the famous author's private life - not just leaving his wife and ten children for a much younger woman, but the attempts he made to discredit Catherine: today, this would be termed "fake news".
This is just one aspect, and reading the blurb in the production's programme before the show commenced made one think that Act 1 (very long at 80 minutes) would focus very much on his chauvinistic personality and philandering. But no, it set the scene and introduced and developed the caracters very professionally in what was a chronological series of flashbacks to events in their lives.
The setting was quite original too: in modern times, a PhD student was stressing about the presentation of her thesis on Charles Dickens the following morning, when her dreams introduced her to the characters, with Bjorn Clasen (Charles Dickens), Jessica Whiteley (Catherine/Kate) and Kim Birel (Katey, his daughter) particularly excelling in their roles.
With a simple but very effective set, half of which was the cluttered modern-day kitchen and the other half sparse furnishings which would have been more fitting for the times, plus stunning costumes by the wardrobe department (no credits in the programme for this), the scene was set.
The dialogue was a generous mix of light-hearted and heavy, adapted to be a mix of Dikensian and modern-day English, but being easy on the ears, helped by great acoustics in the theatre.
By the time the interval arrived, we had been introduced to most of the main characters and we felt that we knew them pretty well. We had witnessed Charles Dickens' fame rise as his book sales rose, and he started touring Britain and Ireland, then the US, on what were to become lucrative book-readings. His young family started to grow (he had ten children in all) and all seemed well in the Dickens' household.
Act 2 told a vastly different story. While his professional life continued to soar, privately things were very different. His treatment of Catherine played out to the audience and he found love in a young actress, the same age as one of his daughters. It even went as far as him instructing his wife, accompanied by his daughter, to deliver a diamond bracelet to the actress. This is before the situation really got out of hand.
In contrast to Act 1, Act 2 flew along (at just 50 minutes) and before long the twelve actors were taking the praise and adulation from the audience who were most impressed with a great evening of a new script, a familiar setting and great acting. Congratulations to the drive and determination of Tony Kingston who directed. This production would not be out of place in the West End and it will be interesting follow its progression over the next few years to see who will pick it up and run with it.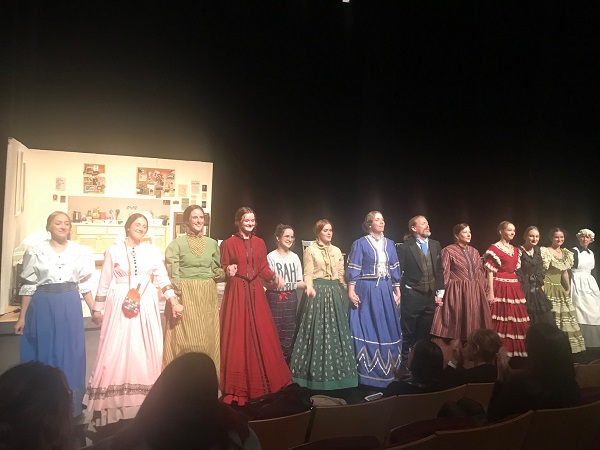 Performances are scheduled for Wednesday 22 January, Thursday 23 January and Friday 24 January at 20:00, as well as on Saturday 25 January 2020 at 15:00 and at 20:00. Tickets cost €20 or €10 for students and can be reserved online at www.neimenster.lu or via tel.: 262-052444.