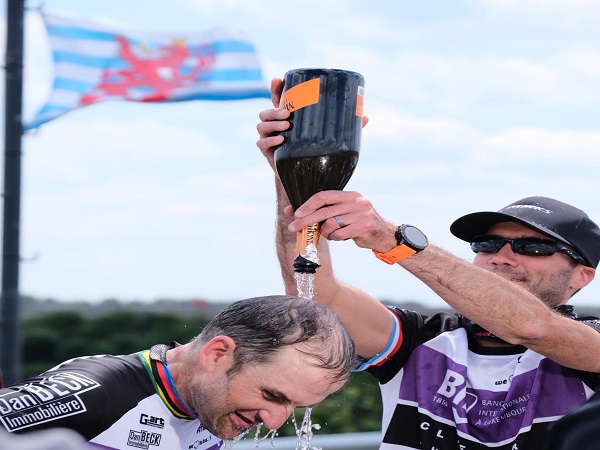 Credit: Ralph "Dizzy" Diseviscourt / Facebook
Luxembourg cyclist Ralph "Dizzy" Diseviscourt has broken the world record for the longest distance cycled within 24 hours.
The 44-year-old ultra-distance cyclist from Wiltz, covered more than 915.39 km on his bicycle in the space of 24 hours. From Saturday to Sunday, Ralph Diseviscourt cycled a total of 221 laps around the upper reservoir of the Vianden hydroelectric power plant and beat Australian cyclist Mitch Anderson's former world record of 894 km.
Commenting on this achievement, Luxembourg's Minister of Sports Dan Kersch stated: "This new world record is a great honour and makes the whole country proud. Bravo Dizzy!"