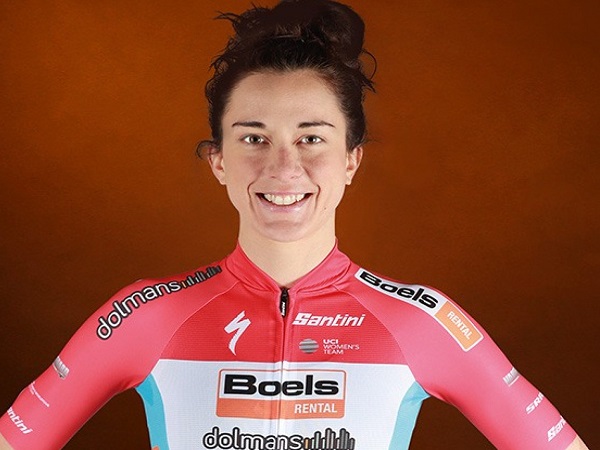 Christine Majerus; Credit: Boels–Dolmans Cycling Team
Luxembourg cyclist Christine Majerus has won the overall title at the Boels Ladies Tour 2019, which took place from 3 to 8 September in the Netherlands.
Competing for the Boels-Dolmans Cycling Team, Christine Majerus secured her first World Tour victory, finishing in 10th place in the last stage of the Boels Ladies Tour on Sunday; Italy' Chiara Consonni won this final stage.
As the five stages of the race came to an end, Chrisine Majerus ultimately managed to secure the general classification for her team and was named overall winner.
Congratulating the Luxembourgish champion on her victory, Minister of Sport Dan Kersch stated: "This first victory in a women's World Tour event is both a real achievement and a dedication for you [...]. It is also a great reward for a cyclist of your calibre [who is] often devoted to the cause of her teammates. Bravo and thank you Christine for representing Luxembourg in such an exemplary way on the international scene".