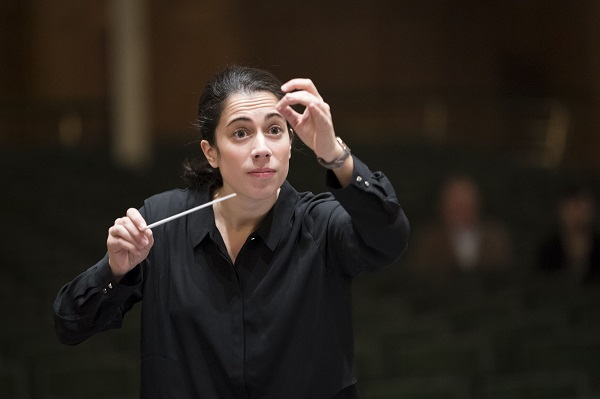 Marie Jacquot; Credit: Werner Kmetitsch
The Orchestre de Chambre du Luxembourg (OCL) will be playing a concert dedicated to the Czech Republic, as part of its "Crossing Europe" programme, on Sunday 1 March 2020 at 17:00 at the Philharmonie Luxembourg ( Salle de Musique de Chambre).
Under the direction of Marie Jacquot, First Kapellmeisterin at the Deutsche Oper am Rhein, pianist Pascal Meyer and the OCL will take spectators on a voyage to the Czech Republic through the works of Czech composers Antonín Dvořák and Leoš Janáček as well as the sparkling Concertino for Piano and Orchestra by Bohuslav Martinů.
Another highlight of the concert will be the premiere of "Pulsations", a piece by the young Luxembourg composer Hy-Khang Dang, commissioned by the Ministry of Culture.
Tickets for the "Crossing Europe - Visiting the Czech Republic" concert cost €30, €15 for under-27s or €1.50 with a Kulturpass. Children under 12 go free.
Reservations should be made via tel.: 263-22632 or online at https://www.philharmonie.lu/fr/programm/crossing-europe-visiting-the-czech-republic/2452.