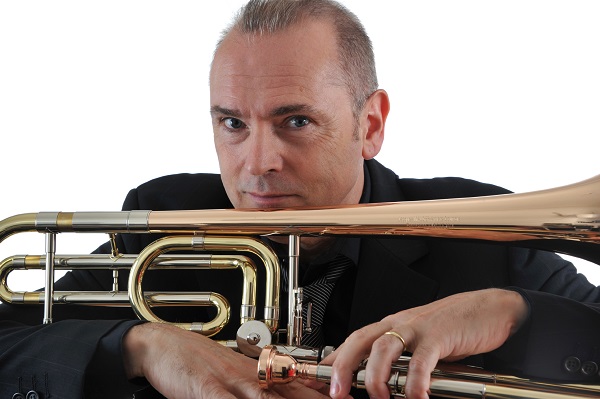 Jacques Mauger; Credit: Felipe Canales
The Orchestre de Chambre du Luxembourg (OCL) will be playing a concert dedicated to Romania, as part of its "Crossing Europe" programme, on Sunday 19 January 2020 at 17:00 at the Philharmonie Luxembourg.
Under the direction of French conductor Olivier Grangean, OCL will perform "Six Popular Romanian Dances" by Béla Bartók as well as pieces by Romanian composers George Enescu and György Ligeti.
Musical works by the well-known contemporary composer Vladimir Cosma will also be highlighted during the concert. In particular, the OCL will play the Luxembourg premiere of his "Trombone concerto" with the renowned trombone player Jacques Mauger.
Programme
Béla Bartók's "Six Popular Romanian Dances"
Vladimir Cosma's "Trombone concerto"
Vladimir Cosma's "Triptych for strings"
Georges Enesco's "Pastorale-fantaisie for small orchestra"
György Ligeti's "Concert Românesc"
Tickets cost €30, €15 for under-26s or €1.50 with the Kulturpass. Children under 12 go free. Reservations can be made at https://www.philharmonie.lu/en/programm/crossing-europe-visiting-romania/2404 or via tel.: 263-22632.