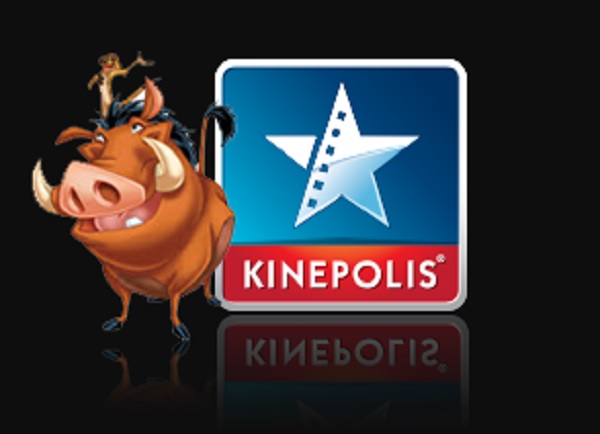 The Kinepolis Group, which operates Kinepolis-Kirchberg, Kinepolis-Belval and Ciné Utopia in Luxembourg, announced yesterday that it has reopened its cinemas in the Netherlands.
Since mid-March and in accordance with the recommendations of local authorities, Kinepolis has closed its cinemas in all the countries where the group is active. The group has assured that it is consulting the expert opinion of the competent authorities of each country with regard to the duration of the closure and the procedures for reopening. The green light for the reopening of cinemas in June has been given in several European countries where Kinepolis operates.
Kinepolis was thus able to reopen the doors of its eighteen cinemas in the Netherlands on Monday 1 June 2020. Throughout the month of June, the capacity is limited to 30 people per room, as required by government directives. The Dutch government has also specified that this limit will be reviewed on 1 July 2020.
In Spain, cinemas will gradually open their doors, region by region, starting with Valencia on 5 June 2020. Meanwhile, in Switzerland, Luxembourg and France, Kinepolis will reopen its cinemas from 6, 17 and 22 June 2020 respectively. These reopenings are all subject to compliance with the principle of social distancing inside cinemas and in projection rooms. To this end, a maximum occupancy rate of 50% of normal capacity must be observed in certain countries.
The group added that it is awaiting the forthcoming decision of the Belgian Security Council concerning the reopening of cinemas in Belgium.
In Canada and the United States, reopening procedures are set by province or state. Several states have announced that they are targeting a deadline of mid-June. Kinepolis therefore also expects to reopen its North American cinemas this month.
Given the gradual reopening by region, as well as the attendance limit imposed in a first phase, Kinepolis will continue to manage its cost structure optimally, both in cinemas and in cinema support centres, by increasing its workforce.
Eddy Duquenne, CEO Kinepolis Group, commented: "We are well prepared for the reopening of our cinemas in order to once again offer our customers the cinematographic experience they are used to finding at home, while observing the greater respect for the safety of all concerned. After eleven weeks of closure, being able to welcome customers again is a special moment for our teams. Many cinemagoers are eager to finally watch a movie on the big screen and rediscover this moment of escape. In addition, going to the cinema is a nearby leisure ideal for all people who will enjoy their vacation at home this summer. Despite an atypical situation, we are planning a great cinematographic summer".