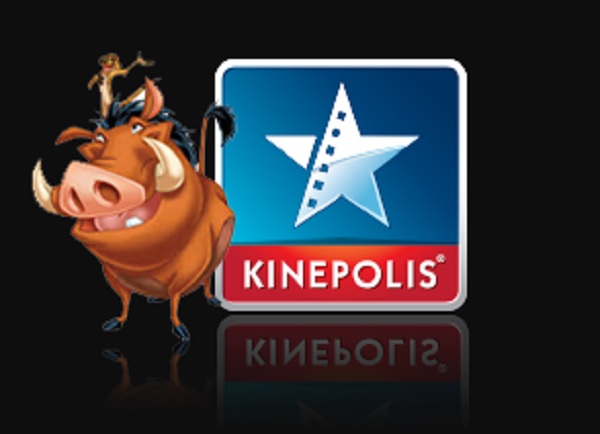 Kinepolis Luxembourg will be inaugurating its revamped Kinepolis complex from next Monday 18 November 2019.
After several months of intense renovations, both inside and to its facade, Kinepolis Kirchberg will unveil its new complex next week. The corridors of the halls and the lobby have been transformed, whilst the shop has been enlarged and adopted a more contemporary style. In addition, the number of self-service ticket machines have increased to significantly improve the flow of spectators and thus reduce waiting times.
Regarding the spectator experience, most rooms have been equipped with laser projectors, whilst one room offers visitors a Laser ULTRA experience: a Kinepolis concept combining a 4K Barco laser projection with immersive Dolby Atmos sound. Another room offers a 4DX experience, featuring new technology that, since its opening last April, has revolutionised the way of experiencing films using special effects such as moving seats, wind, fog, rain, lightning, snow, bubbles, vibrations and smells, all in perfect sync with the action on screen.
For this inaugural week, Kinepolis Kirchberg is organising several activities. From Monday 18 to Sunday 24 November 2019, a "scratch to win" contest will be organised by Coca Cola where customers will have the opportunity to win many gifts. In addition, a 50% reduction on all popcorn is scheduled from 18-21 November 2019 and a virtual tour of the complex, accessible from a computer or mobile device, has been launched. Finally, on Saturday 23 November 2019, the complex will host a "Frozen Party", a family-friendly event full of surprises and entertainment followed by a screening of the long-awaited film "Frozen 2".
Christophe Eyssartier, Kinepolis National Theatre Manager Luxembourg, commented: "The renovation of our complex in Kirchberg has been a long-term endeavor and we are particularly proud to be able to present it to our clients in all its splendor, with a full week of activities under the label of the inauguration. Kinepolis Kirchberg is one of the flagship complexes of our group, which now has 109 cinemas in Europe and North America, and our teams will do everything to ensure our guests enjoy unforgettable moments of relaxation".
The multiplex was taken over by Kinepolis at the end of 2015. However, the brand felt that the layout of the venue did not meet its standards of comfort and hospitality. As such, Kinepolis undertook a complete renovation project to transform this historic cinema into the flagship cinema of Luxembourg.