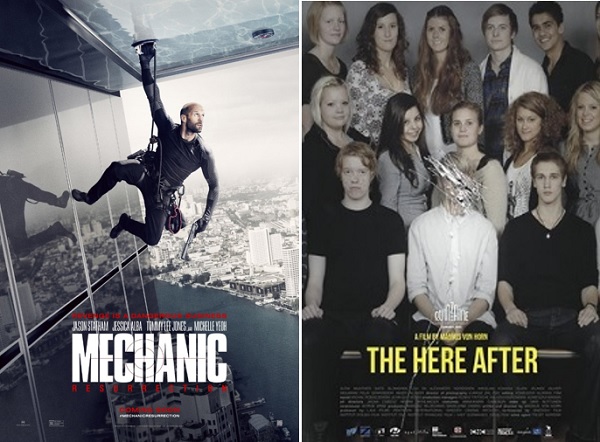 Utopia SA is screening the following new releases from Wednesday 31 August 2016:
- Mechanic: Resurrection (crime thriller, 99 mins, 16+, in English), directed by Dennis Gansel and starring Jason Statham, Jessica Alba, Tommy Lee Jones, at Utopolis-Kirchberg & Utopolis-Belval from Wednesday 31 August.
Synopsis: The most dangerous hitman in the world, Arthur Bishop thought he had put his murderous past behind him when his most formidable foe kidnaps the love of his life. Now he is forced to travel the globe to complete three impossible assassinations, and do what he does best, make them look like accidents.
- Efterskalv / The Here After (drama, 101 mins, 12+, in Swedish), diretced by Magnus von Horn and starring Ulrik Munther, Mats Blomgren, Alexander Nordgren, at Ciné Utopia from Wednesday 31 August.
Synopsis: On returning home to his father and younger brother after serving time in prison, teenager John is looking forward to starting new life again. However, members of the local community can't forgive him killing his ex-girlfriend. John's presence brings out the worst in everyone around him and a lynch-mob atmosphere slowly takes shape. Feeling abandoned by his former friends and the people he loves, John loses hope and the same aggression that previously sent him to prison starts building up again. Unable to leave the past behind, he decides to confront it.
For full details, see www.utopolis.lu.