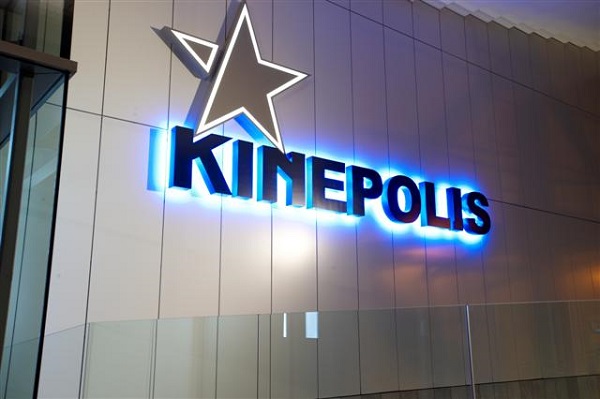 Kinepolis, which purchased Utopia SA in 2015, have published their results for 2015 which show a 12.5% increase in visitor numbers (to 22.1 million) compared to 2014, which they explain are due to reversals in the Netherlands, Spain, France and Luxembourg in 2014 and 2015.
Turnover for 2015 was €301.6 million and net operating profit was €43.2 million while continuing its successful expansion strategy.
The results of Utopolis cinemas and cinemas in Bourgoin, France, acquired in 2015, were considered for two and six months respectively. Similarly, a strong film offering in all countries and the restoration of consumer confidence in Spain contributed to the increase in attendance.
2015 was characterised by excellent films on offer, both regarding Hollywood productions (including "Star Wars: the Force Alarm," "Minions", "Jurassic World" and "Spectrum") as well as successful local films such as "FC de Kampioenen 2: Jubilee General" and "Safety First" in Flanders, "Michiel de Ruyter" and "Gooische Vrouwen 2" in the Netherlands and "Ocho Catalan Apellidos" in Spain. In France, the local film offers (including "La Famille Bélier") could not repeat the success of "Supercondriaque" and "Qu'est-ce qu'on a fait au bon Dieu" in 2014.
With 14.8%, total revenues recorded a sharper increase than attendance, thanks to higher revenue from ticket sales (box office (BO)) and In-theater sales (ITS) per visitor. The strong supply of family films and blockbusters and success that results for premium offerings such as 3D Ultra Laser and Cosy Seating contributed significantly to this increase. The amended country mix, with an increased share of the Netherlands, had, too, a positive impact on the average of BO and ITS products per visitor.
B2B products rose thanks to increased event products and sale of cinema vouchers to businesses and increasing advertising of products on the screen in the fourth quarter. Revenue from real estate activities have also increased, including through the expansion of the Group and the concessions of success under its own control as Leonidas Chocolates Café and la Ola Happiness Station in Antwerp (Belgium). Kinepolis Film Distribution (KFD) recorded an excellent in the second half, including "Black" and "Safety First" but could not compensate for the lack of local films in the first half and the success of the "Wolf of Wall Street" in early 2014.
Recurring EBITDA rose 22.5% to €91.0 million. This result is based on the effects of the integration of new cinemas, improving operational efficiency in all countries as well as higher sales per visitor by offering solid family films and blockbusters.
Eddy Duquenne, CEO Kinepolis Group, on the results of 2015, stated "2015 was an excellent year for Kinepolis. Expectations were high due to the release of several new blockbuster films from Hollywood and we have taken important steps regarding the implementation of our expansion strategy. With these results, we have exceeded expectations. The integration of cinemas taken is successful and the commercial and operational efficiency of existing activities continue to progress."
The two months for Luxembourg represent just 1% of the Kinepolis group's operations for 2015.
While figures for Luxembourg are not separated for the 2015 accounts, the activities of Utopia SA (3 cinemas in Luxembourg, 5 in The Netherlands, 1 in France and 4 in Belgium) in 2014 saw 2.3 million visitors, a turnover of €28.3 million and an EBITDA of €4.9 million.