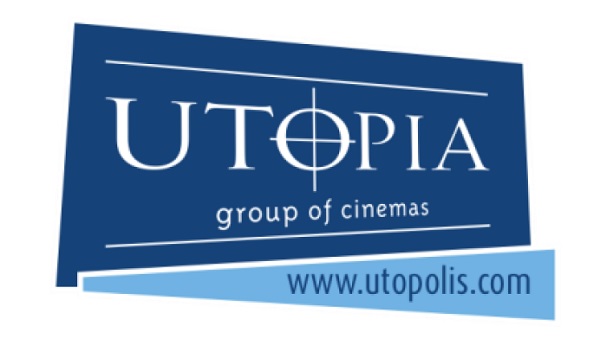 Following the announcement in July that the Kinepolis Group from Belgium were intending to buy out Luxembourg's Utopia SA which has operations in France and the Netherlands, Belgium as well as in the Grand Duchy, the due diligence has been completed and the takeover has (almost) been finalised.
The agreement concerns 9 cinemas in 3 countries - 3 in Luxembourg (two in Luxembourg city and Esch-sur-Alzette), 5 in The Netherlands (Oss, Almere, Zoetermeer, Den Helder and Emmen) and 1 in France (Longwy) - with the fate of the remaining 4 cinemas of the Utopia SA group in Belgium (Mechelen, Turnhout, Aarschot and Lommel) still awaiting approval from the Belgian Competition Authority.
In 2014, Utopia SA welcomed 2.3 million visitors in the Grand Duchy of Luxembourg, the Netherlands and France, resulting in a turnover of €28.3 million and EBITDA of €4.9 million.
Until now, Kinepolis operates 35 cinemas across Belgium, France, the Netherlands, Spain, Switzerland and Poland.
Eddy Duquenne, CEO of Kinepolis Group, stated "The purchase of Utopolis is a turning point in the history of our company and the realisation of our expansion strategy. It allows us to strengthen our position in France and the Netherlands, and add, with Luxembourg, a new geographic market to our portfolio. As for the Belgian part, I am convinced of the admissibility of this case and I have confidence in the judgment of the Competition Authority. We look forward to once again invest in Belgium and, above all, to offer a greater number of visitors the best cinematic experience."
Nico Simon, CEO of the Utopia group, stated "The purchase of the Utopia group cinemas by Kinepolis will ensure the cinemas concerned a continuation in the context of sustainable development. I am pleased that this purchase, which gives a future that we started thirty years ago, is done by a group known for its dynamism, its professionalism and its constant concern to remain at the forefront of the cinematic experience. It was also our philosophy."
The value of the total transaction will be confirmed when a decision will be made as to the purchase of the Belgian companies.
When the Kinepolis Group was founded in 1997 following the merger with the Claeys Group, the Belgian Competition Authority (CBA) issued an order that the Kinepolis Group would be subject to certain restrictions on its expansion in Belgium. In 2007, Kinepolis requested and obtained agreement from the CBA that these restrictions be lifted. However, some film groups active in the Belgian market appealed the decision of the CBA, which was annulled by the Court of Appeal. Therefore, Kinepolis is still subject to certain restrictions imposed by the 1997 Order, despite a market that has evolved since then. Without the restrictions established in 1997, a transaction of this magnitude would not be subject to notification. A decision isn expected by the end of the year.