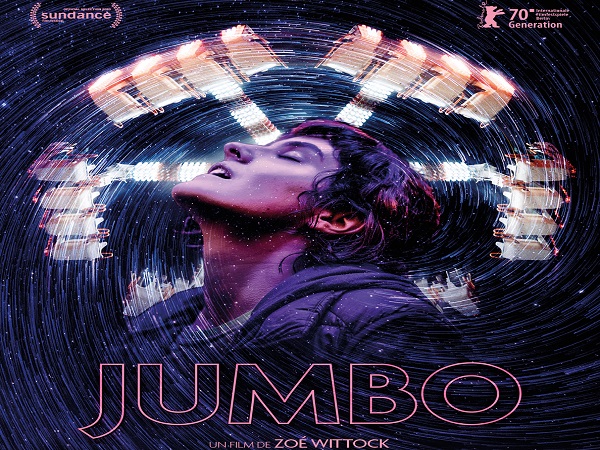 Luxembourg production company Les Films Fauves have announced the release of its co-production JUMBO on Luxembourg screens on 1 July 2020.
After a world premiere at the Sundance Film Festival and prizes at the Berlinale Generation 14plus and the Chattanooga Film Festival, JUMBO will be arriving to cinemas in Luxembourg and France next Wednesday, following a sudden pause in March.
The first feature film by Belgian director Zoé Wittock, JUMBO tells the story of Jeanne (Noémie Merlant), a shy young woman who works as a nighttime security guard in an amusement park. She has a close relationship with her mother, the extravert Margarette (Emmanuelle Bercot). While no man can find his place in this duo, Jeanne develops strange feelings towards Jumbo, the flagship attraction of the park.
Produced by Insolence Productions (FR), in co-production with Kwassa Films (BE) and Les Films Fauves (LU), JUMBO is a story of strong and passionate love between a young girl struggling to find her place in the normalised world offered to her and a fantastic character, Jumbo, who accompanies her nights and aspirations. Jumbo offers her what the rest of the world is trying to take from her: emancipation, acceptance, unconditional love, security.
JUMBO will be screened at Ciné Utopia in Luxembourg-Limpertsberg and in cinemas of the CDAC network from 1 July 2020.