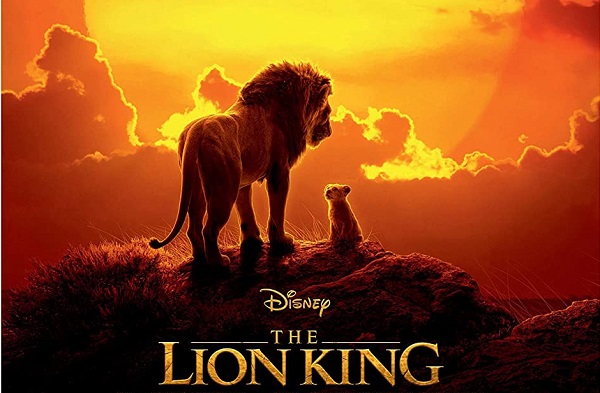 The Lion King 2019 poster;
According to statistics provided by the Centre national de l'audiovisuel (CNA), Luxembourg's cinemas generated a revenue of €10,309,833.58 from ticket sales in 2019.
These figures take into account the number of paid tickets registered at all cinemas in Luxembourg between 1 January and 31 December 2019. This includes Kinepolis Kirchberg, Kinepolis Belval, Utopia, Scala, CinéStarlight, Orion, Sura, Kulturhuefkino, Le Paris, Prabbeli, Kinoler, Waasserhaus and Kursaal.
The highest grossing film in Luxembourg in 2019 was Jon Favreau's "The Lion King", which was shown 2,155 times and brought in €719,337.25 (from 73,895 paid tickets).
In second place was "Avengers: Endgame" which generated €615,112.28 (55,801 paid tickets), followed by "Joker" with €492,118.01 (51,004 paid tickets), "Frozen II" with €471,722.34 (55,490 paid tickets) and "Star Wars IX: The Rise of Skywalker" with €356,304.25 (29,599 paid tickets).
The live-action remake of "Aladdin" (€269,390.25) and Quentin Tarantino's star-studded "Once Upon A Time... In Hollywood" (€245,899.47) also made the top ten.
The highest grossing non-US film on the list was French comedy sequel "Serial Bad Weddings 2" (Original: Qu'est-ce qu'on a (encore) fait au Bon Dieu?), which brought in €165,440.52 (19,445 paid tickets).
The highest grossing British film in Luxembourg was "Downton Abbey", which had its avant-premiere at the British & Irish Film Festival Luxembourg and which generated 7,287 ticket sales and a revenue of €62,026.67 throughout 2019.
The 2018 film "Superjhemp Retörns" remained the highest grossing Luxembourgish production last year, generating €65,988.77 from 8,774 ticket sales.
Luxembourg spectators bought a total of 1,146,869 cinema tickets in 2019, bringing the total revenue from ticket sales to €10,309,833.58.