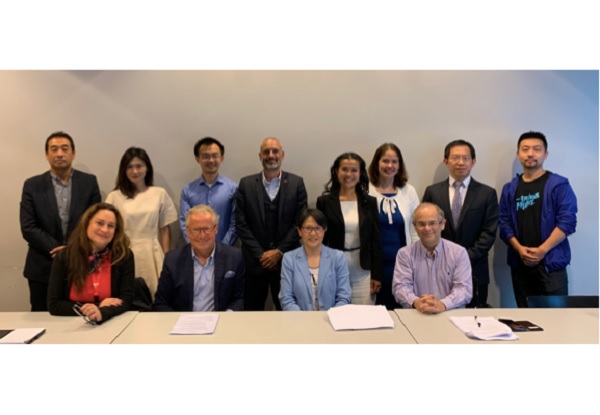 CHINALUX Executive Board 2019;
CHINALUX, the China-Luxembourg Chamber of Commerce, has announced the appointment of the new President, King Zhujun XIE; and the new Vice Presidents, Jacques BORTUZZO and Christine REHFELDT.
CHINALUX has re-appointed Amanda YEUNG as Vice President and Treasurer; and Yi WANG as Executive Director.
The former President, Dirk Dewitte has been appointed as Honorary President in recognition of his continuous contribution to the Chamber.
The newly elected Executive Board members are as follows:
Mr. Rémy BONNEAU
Mr. Jacques BORTUZZO
Ms. Thérèse COLLINS
Mr. Benoît CUVELLIER
Mr. Dirk DEWITTE
Mr. Sami DOUENIAS
Ms. Frederique DUVAL
Ms. Hui GAO
Mr. Alain LAM
Ms. Emily LE VAILLANT
Mr. Shuai LU
Mr. Raphaël PONCHON
Ms. Christine REHFELDT
Ms. Hongdan SHI
Mr. Zhijun SHI
Ms. Diane TEA
Mr. Yi WANG
Ms. King Zhujun XIE
Ms. Sun YANG
Ms. Amanda YEUNG
Mr. Wayne ZHAN
Mr. Chi ZHANG